< PREV PAGE
NEXT PAGE >
XK-8 Convertible (X100) V8-4.0L (AJ27) (2001)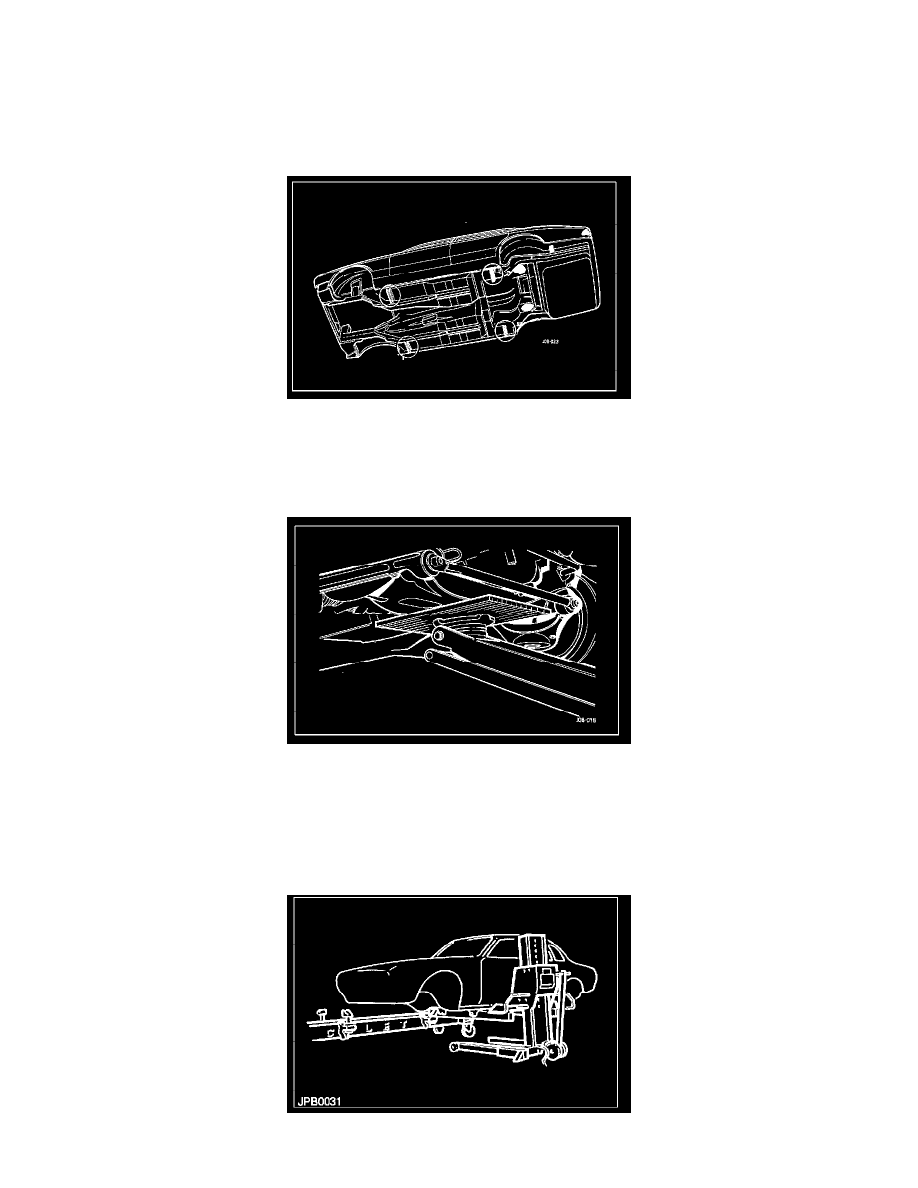 Vehicle Lifting: Service and Repair
Safe Lifting And Mounting Procedures
Wheel Free Lift
Use a wheel free lift for service and repair operation.
Support the vehicle using lifting pads at the frame jacking points.
Jacking
Position the jacks centrally under the front or rear crossmembers as required using a wooden block
between the jack head and crossmember.
Place axle stand under both front jacking points when vehicle has been raised.
Jig Mounting
Use a 2 post lift or loading trolley.
Fit rubber support blocks over forks.
< PREV PAGE
NEXT PAGE >