< PREV PAGE
NEXT PAGE >
XK-8 Convertible (X100) V8-4.0L (AJ27) (2001)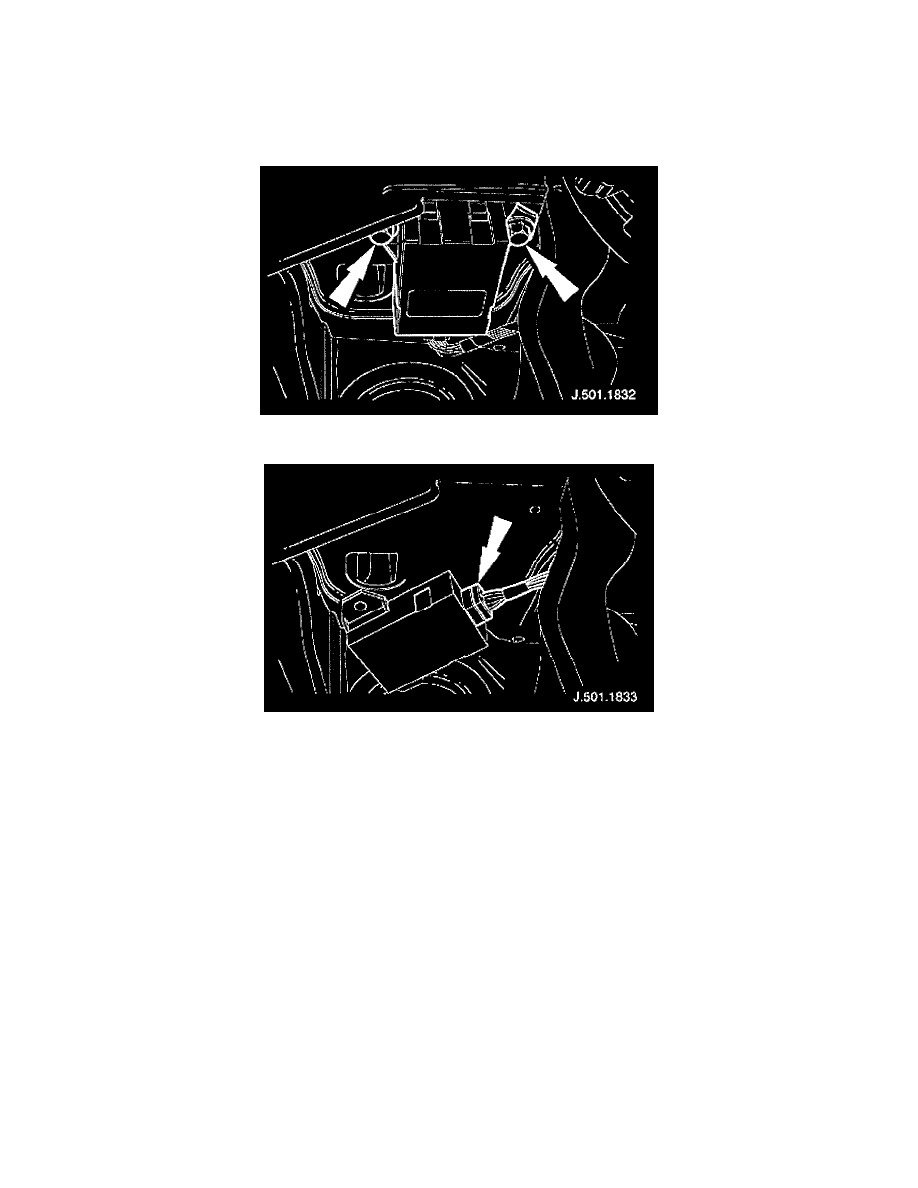 Rain Sensor: Service and Repair
Rain Sensor Control Module
Removal  
1. Remove battery cover and disconnect ground cable from battery terminal.
2. Remove glove box for access.
3. Remove two bolts securing module to passenger side dash panel.
4. Disconnect harness connector from module and remove module from vehicle.
Installation  
1. Position module at dash panel and connect harness connector.
2. Install module bolts.
3. Install glove box.
4. Connect ground cable to battery terminal and install battery cover.
< PREV PAGE
NEXT PAGE >