< PREV PAGE
NEXT PAGE >
XK-8 Convertible (X100) V8-4.0L (AJ27) (2001)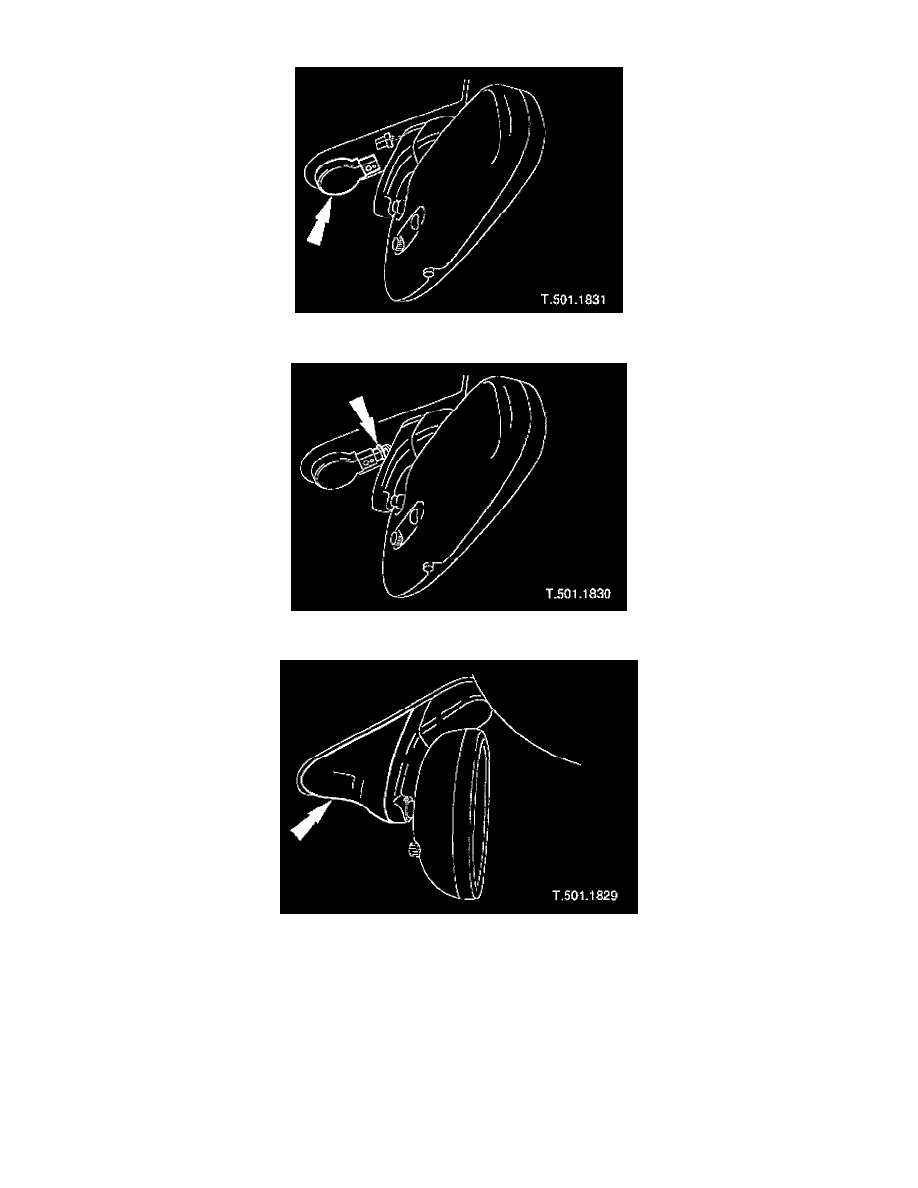 -
Peel remaining backing paper from adhesive pad.
2. Ensuring sensor is correctly orientated, press firmly into position on adhesive pad.
3. Connect flying lead connector to sensor unit.
4. Install cover over sensor and mirror base ensuring tangs fully engage.
5. Connect ground cable to battery terminal and install battery cover.
< PREV PAGE
NEXT PAGE >