< PREV PAGE
NEXT PAGE >
XK (X150) V8-4.2L (2008)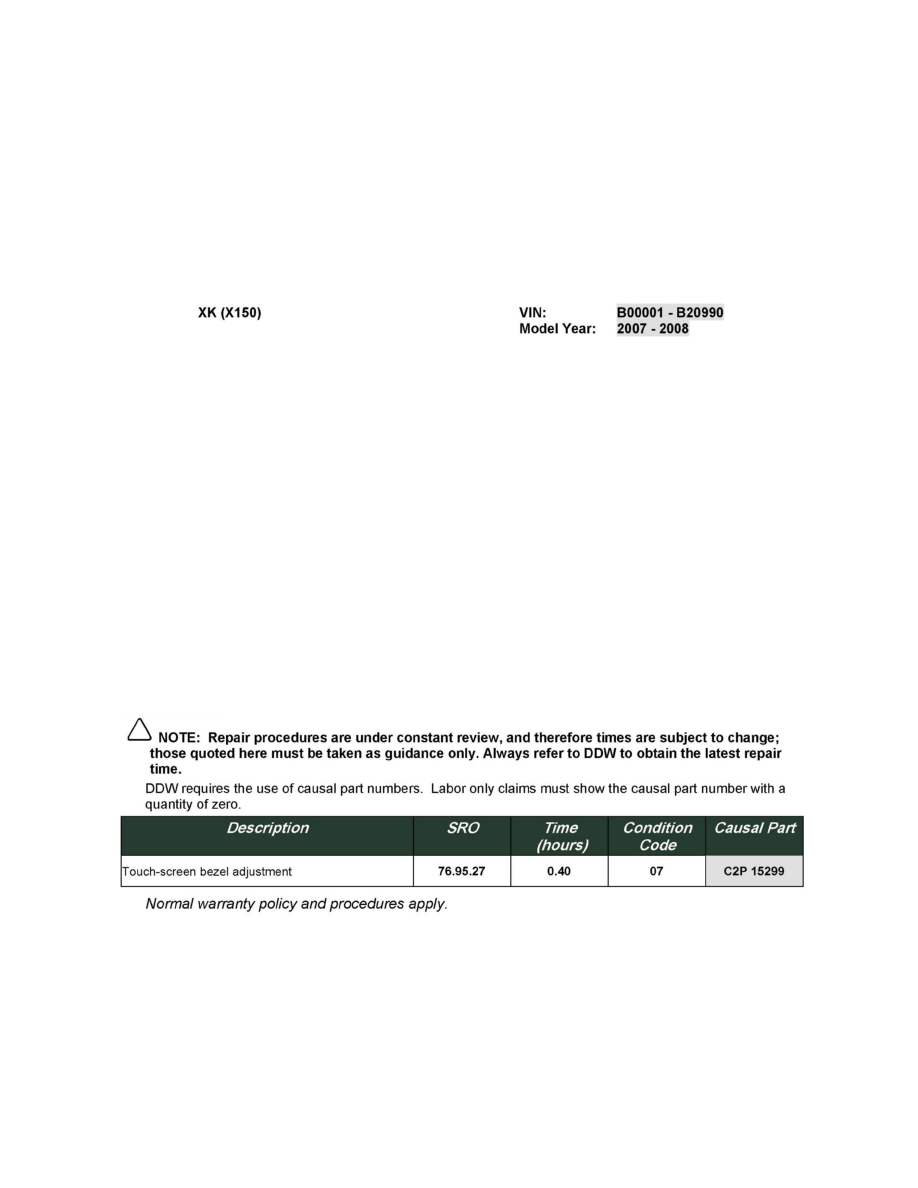 Accessory Control Display: All Technical Service Bulletins
Instruments - Touch Screen Freezes/Changes Without Input
NUMBER JTB00031
(ISSUE 2)
MODEL XK
DATE 18 MAR 2009
ISSUE '2' CHANGES ARE HIGHLIGHTED WITH GRAY BACKGROUND
SECTION: 419
Touch-screen Freezes / Changes Without User Input - Repair Procedure
AFFECTED VEHICLE RANGE
CONDITION SUMMARY:
Situation: 
A concern where the touch-screen freezes and does not respond or that the touch-screen intermittently changes without driver input has been identified.
This may be caused by the touch-screen bezel contacting the touch-screen causing a false input command.
Action: 
In the event of a customer concern of the above, refer to the Repair Procedure outlined below to adjust the touch-screen bezel.
PARTS:
No parts required
TOOLS:
Refer to Workshop Manual (GTR) for any required special tools
WARRANTY
REPAIR PROCEDURE
TOUCHSCREEN BEZEL ADJUSTMENT
1. Ensure the park brake is applied, select 'D', and switch the ignition 'OFF'.
CAUTION:
Protect the surrounding trim from damage. A substantial protective pad over the center console gear lever area is required.
< PREV PAGE
NEXT PAGE >