< PREV PAGE
NEXT PAGE >
XK (X150) V8-4.2L (2008)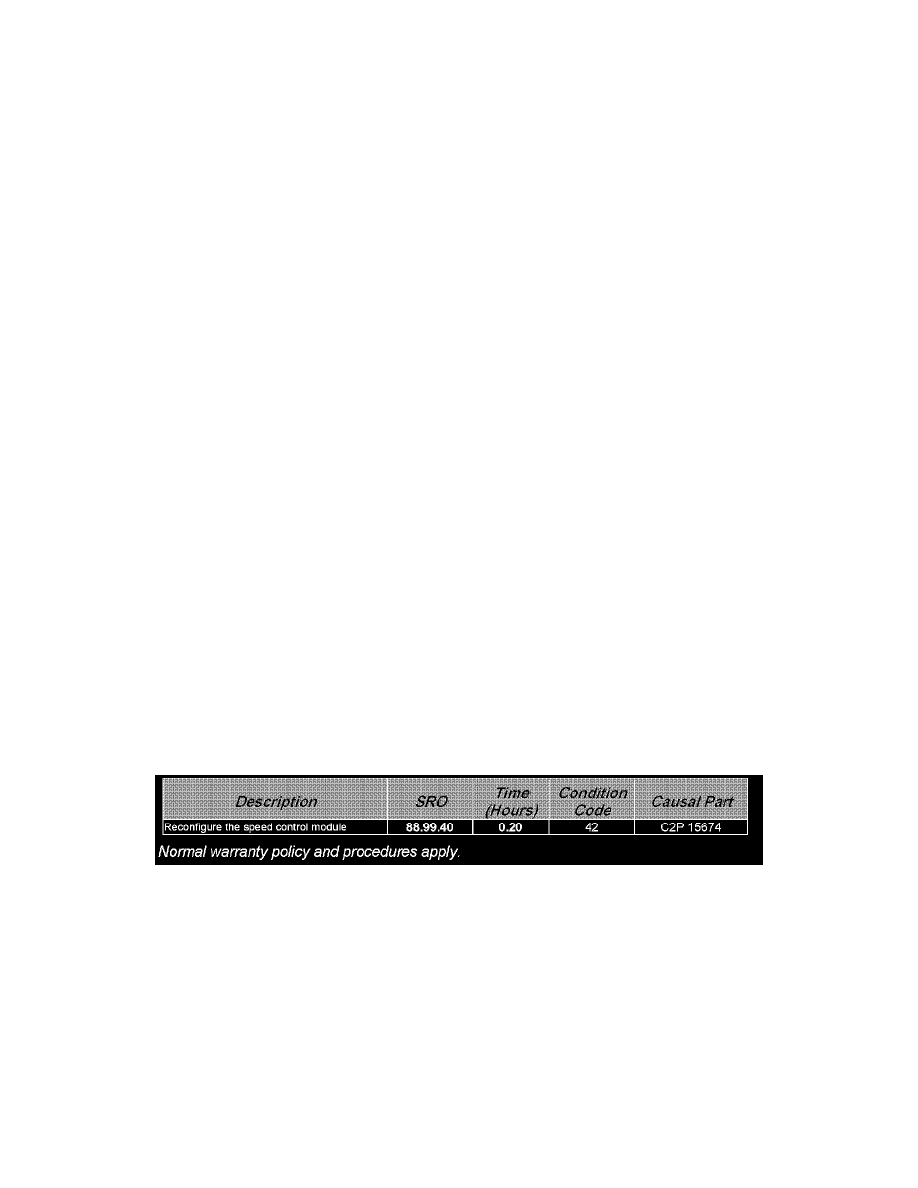 Distance Sensor: All Technical Service Bulletins
Cruise Control - Radar Sensor Blocked Message Displayed
NUMBER: JTB00086
(ISSUE 1)
MODEL: XK
DATE: 06 MAY 2008
SECTION: 419 
'Radar Sensor Blocked' Message Displayed - Repair Procedure
AFFECTED VEHICLE RANGE:
XK (X150)
VIN: B000001 - B26216
Model Year: 2007 - 2008
CONDITION SUMMARY:
'RADAR SENSOR BLOCKED' MESSAGE DISPLAYED
Situation: 
While attempting to use Adaptive Cruise Control (ACC), the message 'Radar Sensor Blocked' may be displayed in the instrument cluster display with the
possibility of Diagnostic Trouble Code (DTC) C1A67-97 and other DTCs being stored.
NOTE:
If a blockage occurs while the ACC is already in use, 'Driver Intervene' will be shown followed by 'Radar Sensor Blocked.'
This could be caused by the calibration setting of the ACC system for certain environmental conditions.
Action: 
Should a customer express the above concern, follow the Repair Procedure outlined in this bulletin below to check for obstructions and reconfigure the
speed control module.
PARTS:
No parts required
TOOLS:
Latest IDS DVD; software first available on IDS DVD111 Patch File 1 Midtronics PSC-550 Vehicle Power Supply
WARRANTY:
NOTE:
Repair procedures are under constant review, and therefore times are subject to change; those quoted here must be taken as guidance only. Always
refer to DDW to obtain the latest repair time. DDW requires the use of causal part numbers. Labor only claims must show the causal part number
with a quantity of zero.
REPAIR PROCEDURE
INSPECT FOR RADAR SENSOR OBSTRUCTIONS
< PREV PAGE
NEXT PAGE >