< PREV PAGE
NEXT PAGE >
XK (X150) V8-4.2L (2008)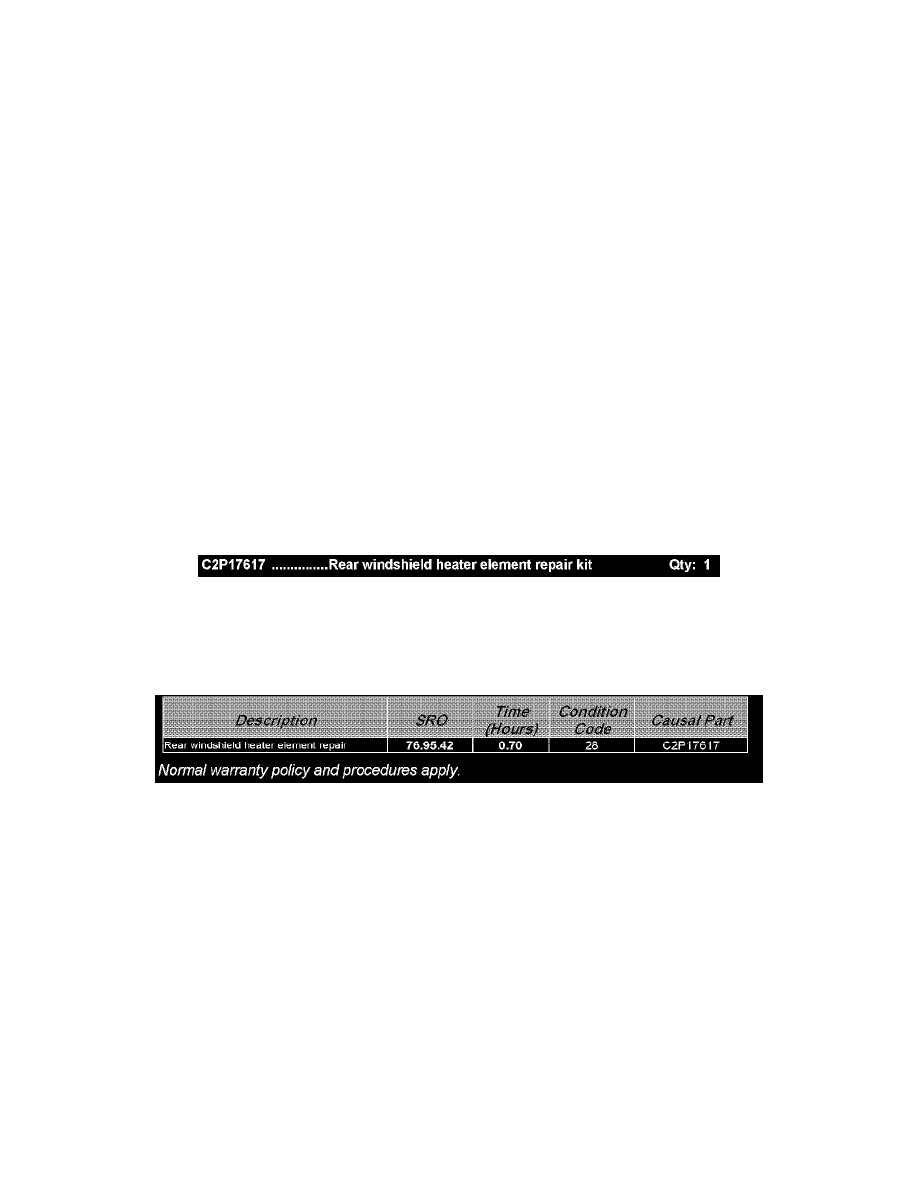 Heated Glass Element: All Technical Service Bulletins
Body - Heated Back Glass Inoperative
NUMBER: JTB00098
(ISSUE 1)
MODEL: XK
DATE: 08 MAY 2008
SECTION: 501
Heated Rear Windshield Inoperative - Repair Procedure
AFFECTED VEHICLE RANGE:
XK (X150) Convertible Only VIN: B000001 - Onwards
Model Year: 2007 - Onwards
CONDITION SUMMARY:
Situation: 
The rear windshield is bonded to the convertible roof outer cover and is not available as a separate part. A customer may have a concern of one or more
of the heater elements being inoperative. A procedure to repair the heater elements has been developed.
NOTE:
Customer damage to the heater elements is not covered under Warranty.
Action: 
In the event of a customer concern of the above, follow the Repair Procedure outlined below to repair the rear windshield heater elements.
PARTS
TOOLS:
Midtronics PSC-550 Vehicle Power Supply
WARRANTY
NOTE:
Repair procedures are under constant review, and therefore times are subject to change; those quoted here must be taken as guidance only. Always
refer to DDW to obtain the latest repair time. DDW requires the use of causal part numbers. Labor only claims must show the causal part number
with a quantity of zero.
REPAIR PROCEDURE
IDENTIFYING FAILED REAR WINDSHIELD HEATER ELEMENTS
CAUTION:
Ensure the roof headliner material, tonneau cover, seats, etc are covered to protect from damage.
1.
Open the trunk lid.
2.
Manually latch the trunk lid latch in the 'closed' position.
CAUTION:
Ensure the Midtronics PSC-550 Vehicle Power Supply cables do not become trapped.
< PREV PAGE
NEXT PAGE >