< PREV PAGE
NEXT PAGE >
XKR Convertible (X100) V8-4.0L SC (AJ27) (2001)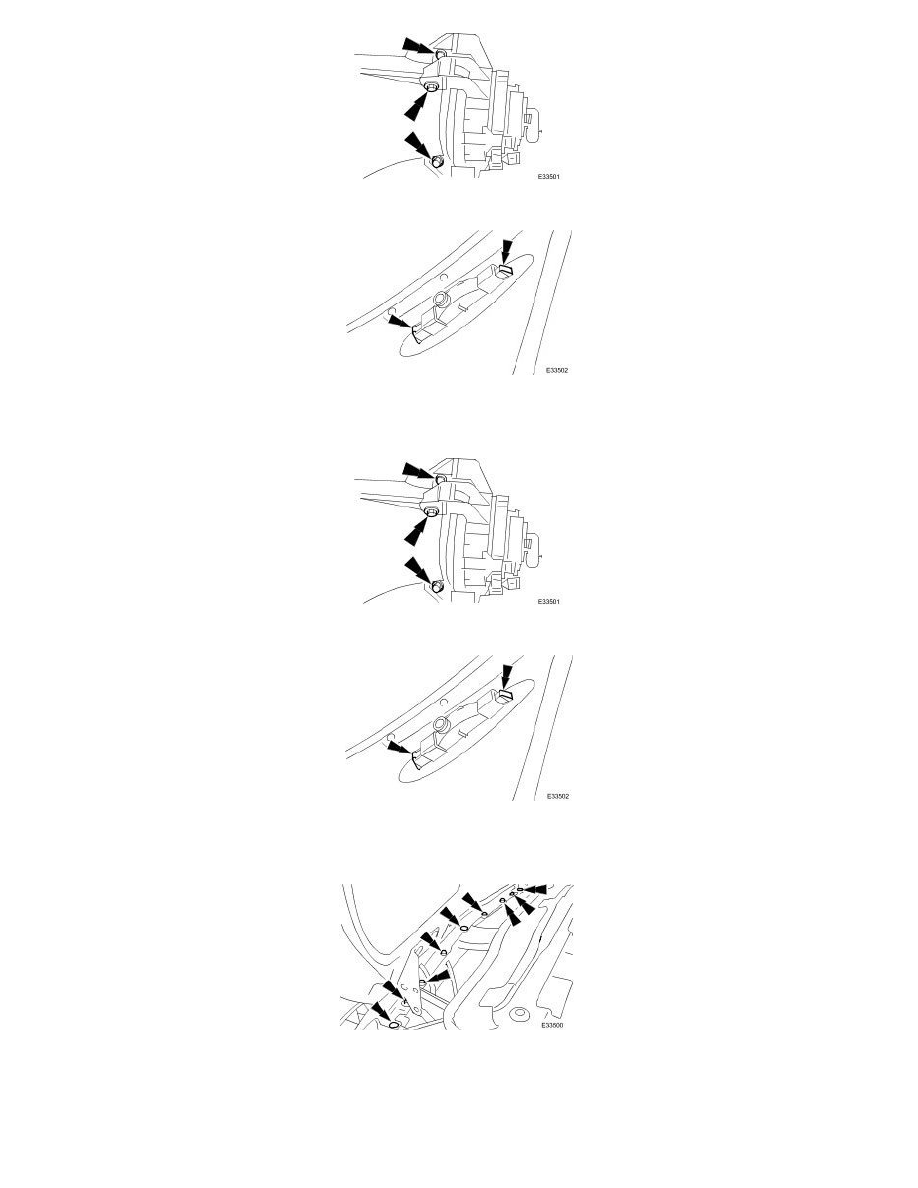 14. Release sidemarker lamp/reflector clips and remove both lamps/reflectors from bumper cover.
Installation
1. Position fog lamps in bumper cover and fit and tighten securing bolts.
2. Fit and fully seat sidemarker lamps/reflectors in bumper cover.
3. Position and secure bumper cover to front upper cross-member.
-
Position bumper cover over bumper beam and locate on upper cross-member using three new fir tree fasteners.
-
Fit and tighten six cover to upper cross-member securing bolts.
4. Raise vehicle to working height.
5. At each side of vehicle:
-
Fit and tighten three bolts securing bumper cover to fender lower flange.
-
Connect harness multiplugs to fog lamps and where fitted, side marker lamps.
< PREV PAGE
NEXT PAGE >