< PREV PAGE
NEXT PAGE >
XKR Convertible (X100) V8-4.0L SC (AJ27) (2001)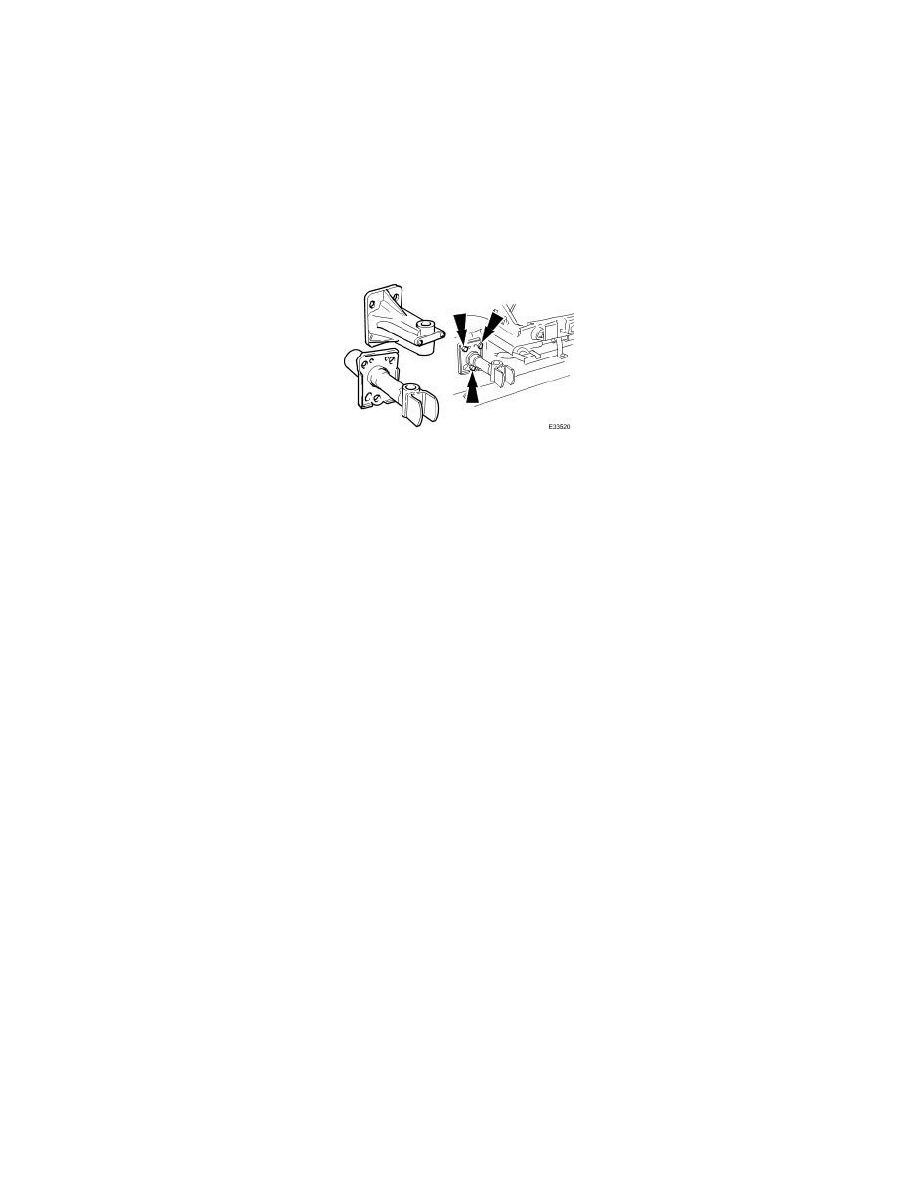 Front Bumper Shock Absorber: Service and Repair
Front Bumper Isolator
Front Bumper Isolator (76.22.31)
Removal
1. Remove battery cover and disconnect ground cable from battery terminal.
2. Raise front of vehicle to working height and support on stands.
3. Remove bumper cover.
4. Remove bumper splitter vane.
5. Remove bumper beam.
6. Slacken and remove three bolts securing strut to front lower cross-member and remove strut from vehicle.
Installation
1. Position strut on cross-member and fit and tighten securing bolts.
2. Fit bumper beam.
3. Fit Splitter vane assembly.
4. Fit bumper cover.
5. Check bumper to BIW clearances and adjust as necessary.
6. Raise front of vehicle, remove stands and lower vehicle onto wheels.
< PREV PAGE
NEXT PAGE >