< PREV PAGE
NEXT PAGE >
XKR Convertible (X100) V8-4.0L SC (AJ27) (2001)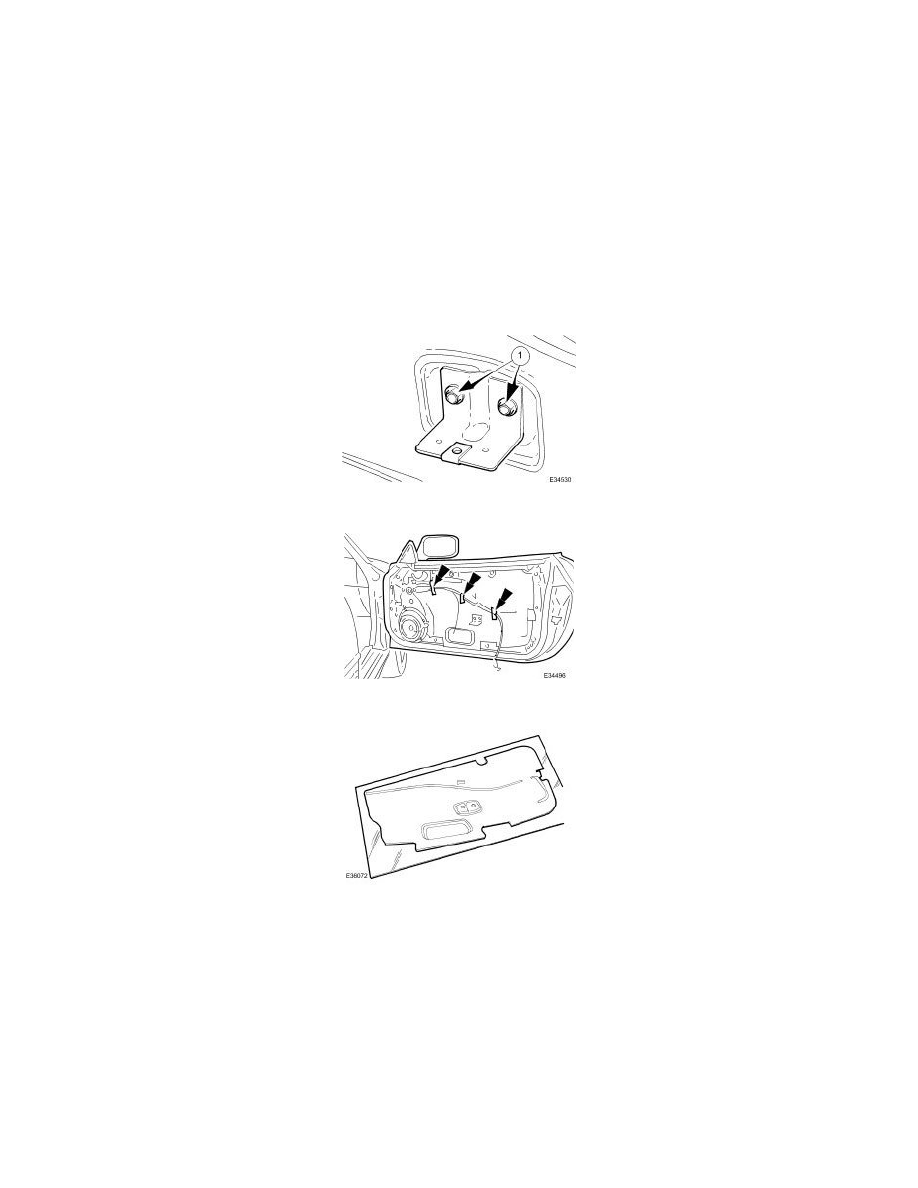 Front Door Exterior Handle: Service and Repair
Exterior Driver Door Handle
Exterior Driver Door Handle (76.58.07)
Removal
1. WARNING:  Before commencing work within a door interior, the earth cable must be disconnected from the battery terminal to prevent
inadvertent activation of the global glass open/close feature.
Ensure that door glass is fully up.
2. Remove battery cover and disconnect earth lead from terminal.
3. Remove door casing.
4. Remove door casing center support bracket.
1. Slacken and remove the two casing support bracket securing bolts and remove bracket from door.
5. Remove tape securing puddle lamp harness to water shedder and reposition harness for access.
6. Carefully peel back main water shedder remove from door and place adhesive face downwards on clean dry plastic sheet.
7. Position PVC secondary water shedder for access.
8. Disconnect and remove door handle.
1. Disconnect link rod from door handle.
2. Disconnect lock barrel operating arm link rod from motor.
3. Slacken and remove the two door handle securing screws and remove door handle from vehicle.
< PREV PAGE
NEXT PAGE >