< PREV PAGE
NEXT PAGE >
XKR Convertible (X100) V8-4.0L SC (AJ27) (2001)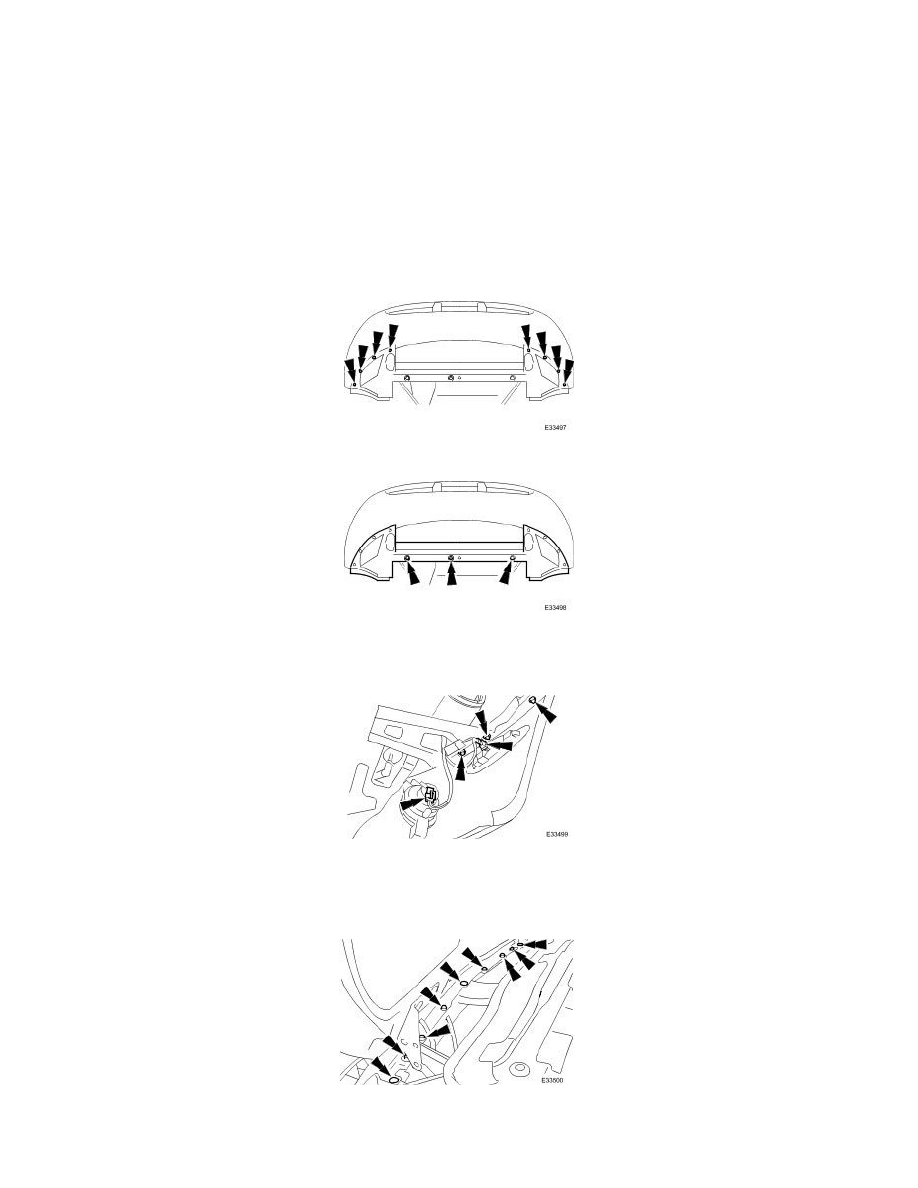 Grille: Service and Repair
Radiator Grille
Radiator Grille (76.55.03)
Removal
1. Remove battery cover and disconnect ground cable from battery terminal.
2. Raise front of vehicle and support on stands.
3. Remove road wheels.
4. Remove wheel arch liners for access.
5. Using a thin plastic lever, carefully release front number plate from plinth.
6. Remove screws securing number plate plinth to overriders.
7. Remove and discard rivets securing undertray to the bumper cover.
8. Remove three screws securing undertray to lower cross-member and remove undertray.
9. At each side of vehicle:
-
Disconnect fog lamp harness multiplug and where fitted, disconnect sidemarker lamp.
-
Remove three bolts securing bumper cover to to fender lower flange.
10. Raise vehicle, remove stands and lower 4-post ramp.
11. Remove bumper cover from vehicle.
-
Remove and discard the three fir tree fasteners securing bumper cover to body front upper cross-member.
-
Remove six bolts securing bumper cover to front upper cross-member and remove cover from vehicle.
12. Remove and discard fastener securing bottom of radiator grill to bumper beam.
< PREV PAGE
NEXT PAGE >