< PREV PAGE
NEXT PAGE >
XKR Convertible (X100) V8-4.0L SC (AJ27) (2001)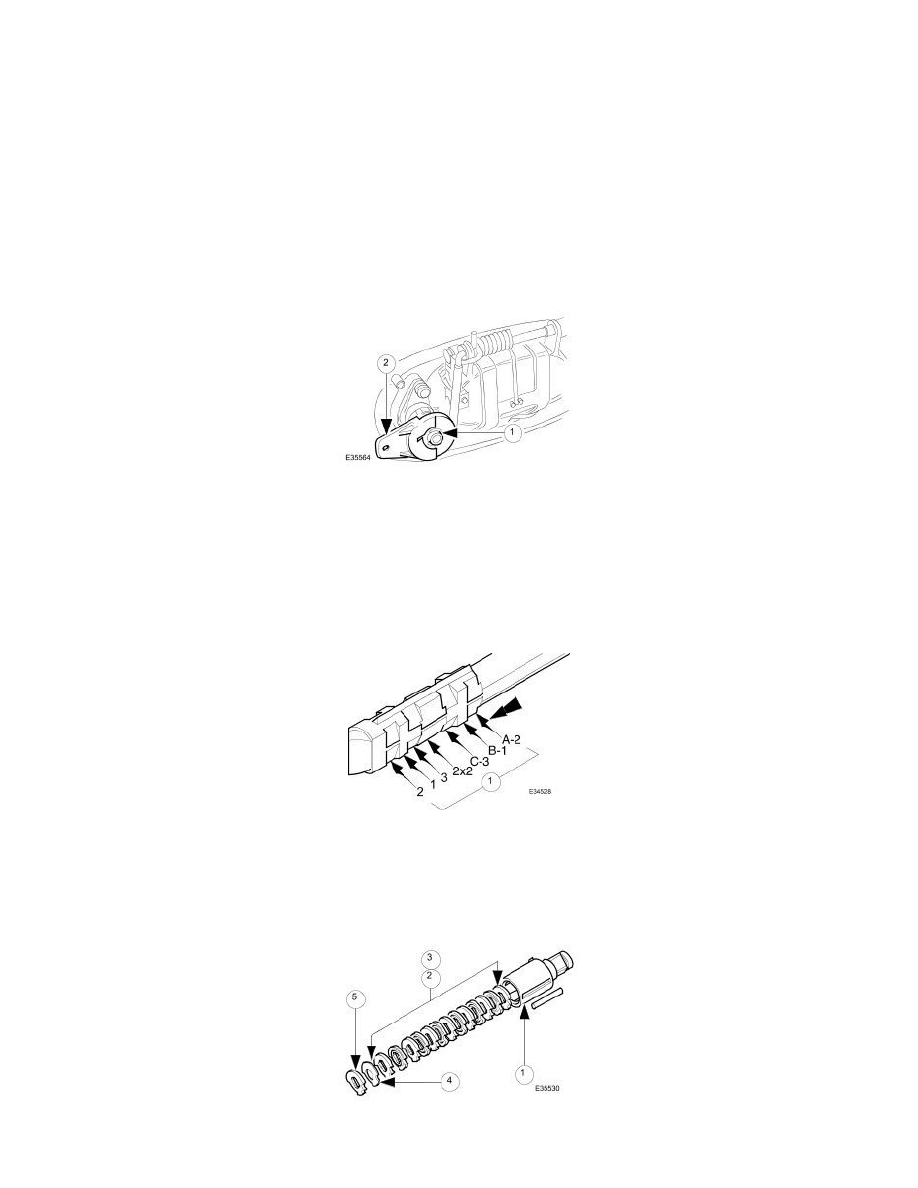 Door Lock Cylinder: Service and Repair
Door Lock Cylinder (76.37.71)
Removal
1. WARNING:  Before commencing work within a door interior, the earth cable must be disconnected from the battery terminal to prevent
inadvertent activation of the global glass closing feature.
Remove driver's door casing.
2. Remove driver's door handle.
3. Remove operating arm and bias spring.
1. Remove 'C' clip securing plastic operating arm to barrel.
2. Remove operating arm and bias spring from barrel.
4. Slacken and remove screw securing barrel to housing and withdraw barrel.
Installation
1. NOTE:  For re-fitting of original lock barrel, refer to operations 4 to 9.
Identify key cut code.
1. Hold key so that cut outs can be identified and commencing at key grip, note and record cut out sequence.
2. Fit lock discs to barrel.
1. Grease bore of lock barrel.
2. Ensure lock discs match recorded key code.
3. Grease the first seven discs and install them in the barrel in sequence with embossed spacers in between and orientated to align roller locations.
4. Fit wavy spring spacer.
5. Grease and fit final disc.
3. Fit shutter assembly and roller to barrel.
< PREV PAGE
NEXT PAGE >