< PREV PAGE
NEXT PAGE >
XKR Convertible (X100) V8-4.0L SC (AJ27) (2001)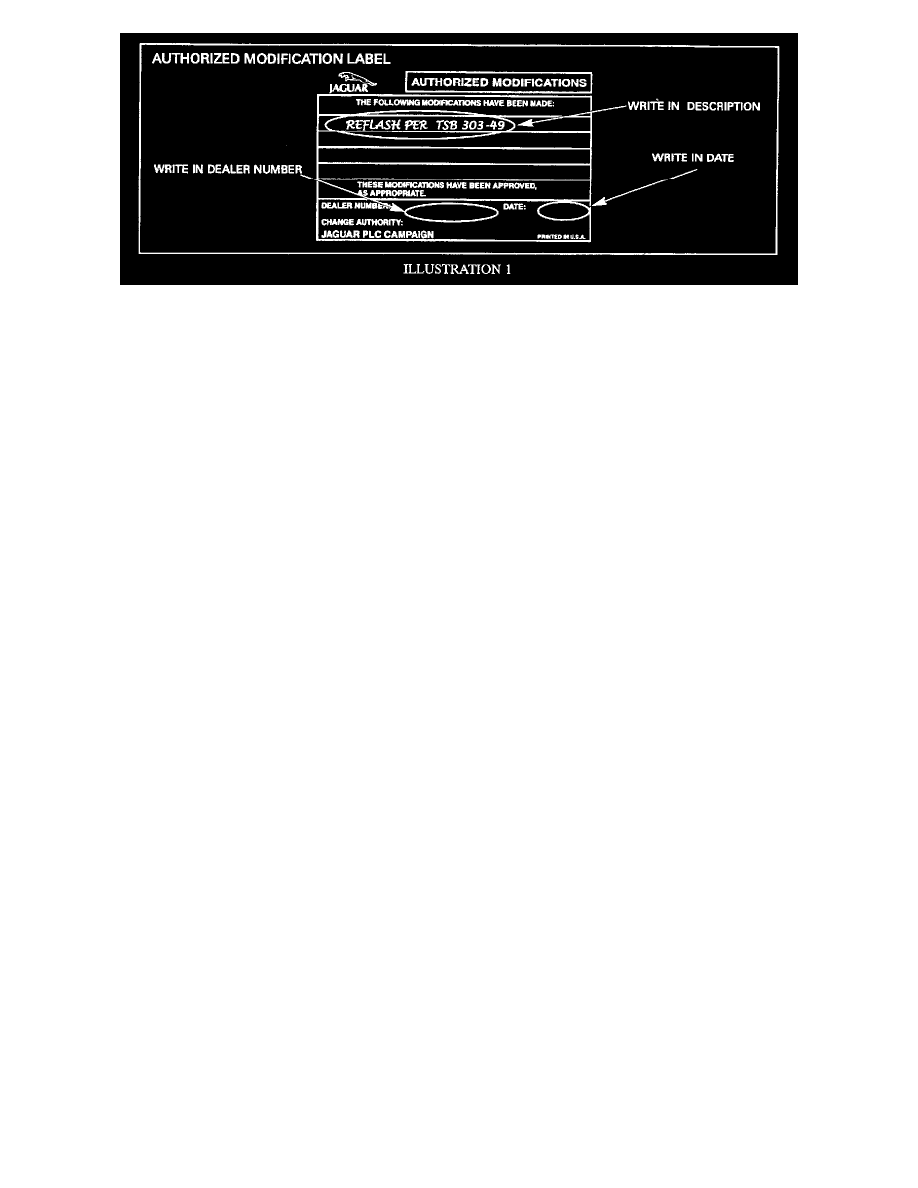 Enter your dealer number and the date on the Authorized Modification Label as shown (Illustration 1). Write in "Reflash per TSB 303-49." Apply
the label to the driver side B-post below the door striker plate on XK8 vehicles, and next to the left hood hinge on V8 XJ Series. Be sure to apply
the clear protective sheet over the label.
32.
When the main menu screen appears, switch off the PTU and return it to the WDS base station.
< PREV PAGE
NEXT PAGE >