< PREV PAGE
NEXT PAGE >
XKR Convertible (X100) V8-4.0L SC (AJ27) (2001)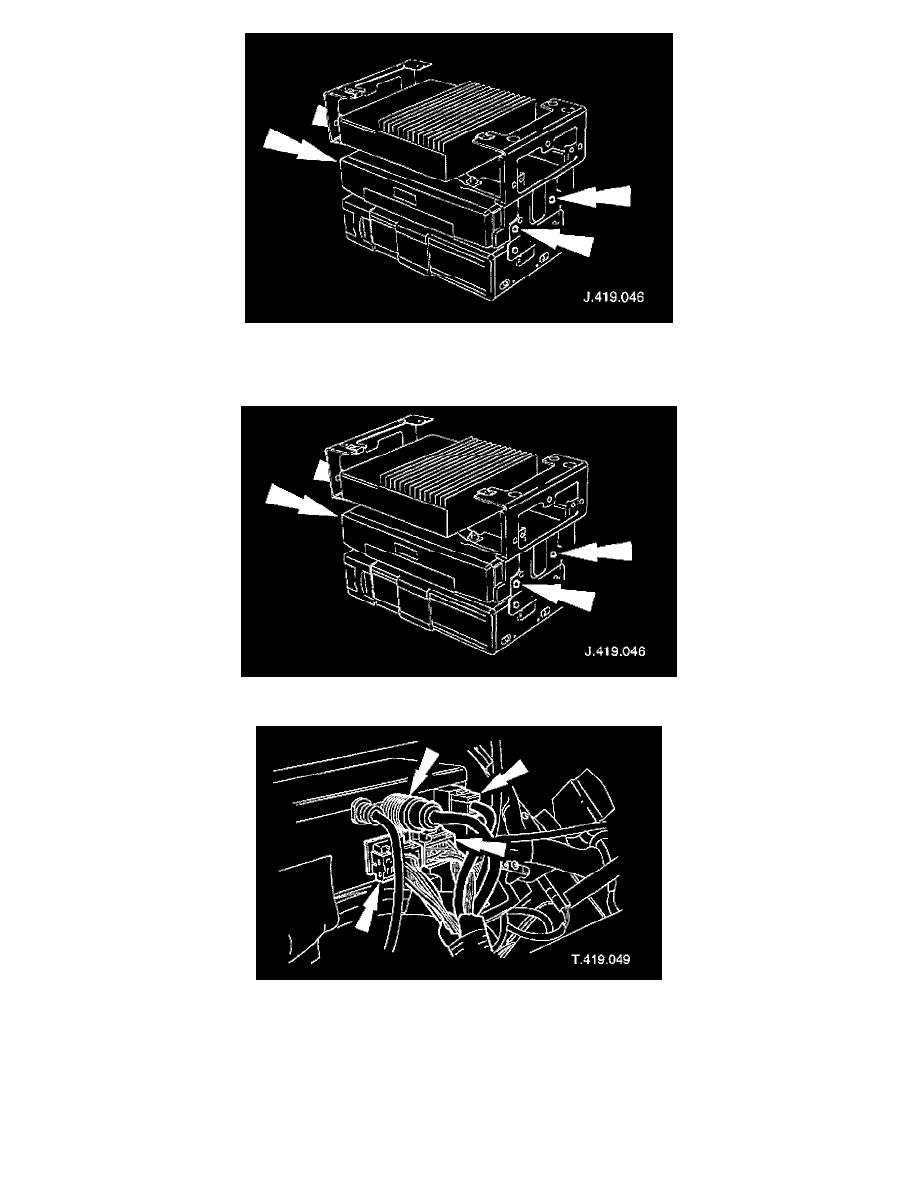 7. Remove four DVD reader module to mounting bracket screws and withdraw module from bracket.
Installation
1. Position DVD reader module in mounting bracket arid install screws.
2. Position audio/DVD reader module stack at mounting bracket and connect DVD reader harness connectors.
3. Ensure that amplifier and CD autochanger harnesses will not obstruct stack installation.
< PREV PAGE
NEXT PAGE >