< PREV PAGE
NEXT PAGE >
XKR Convertible (X100) V8-4.0L SC (AJ27) (2001)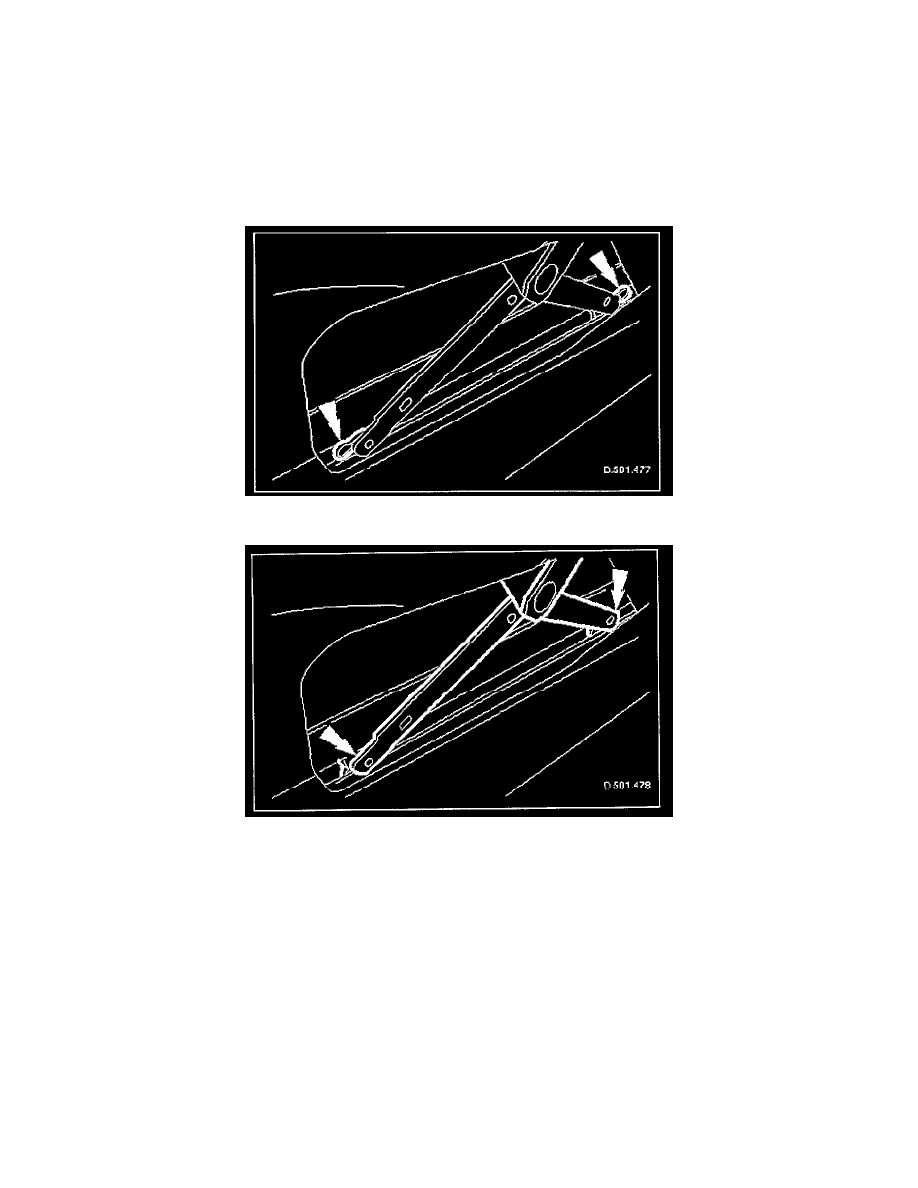 Front Door Window Motor: Procedures
Removal  
1. With door open, turn ignition key to position II
2. Motor door glass to fully lowered position.
3. Turn ignition key to position O.
4. Remove battery cover and disconnect ground cable from battery terminal.
5. Remove door casing for access.
6. Remove speaker.
7. Remove main water shedder and position secondary shedder clear of regulator assembly.
8. Remove clips from nylon fixings and retain for re-use.
9. Release glass regulator assembly from nylon fixings.
< PREV PAGE
NEXT PAGE >