< PREV PAGE
NEXT PAGE >
Comanche 4WD L6-242 4.0L VIN S MFI (1992)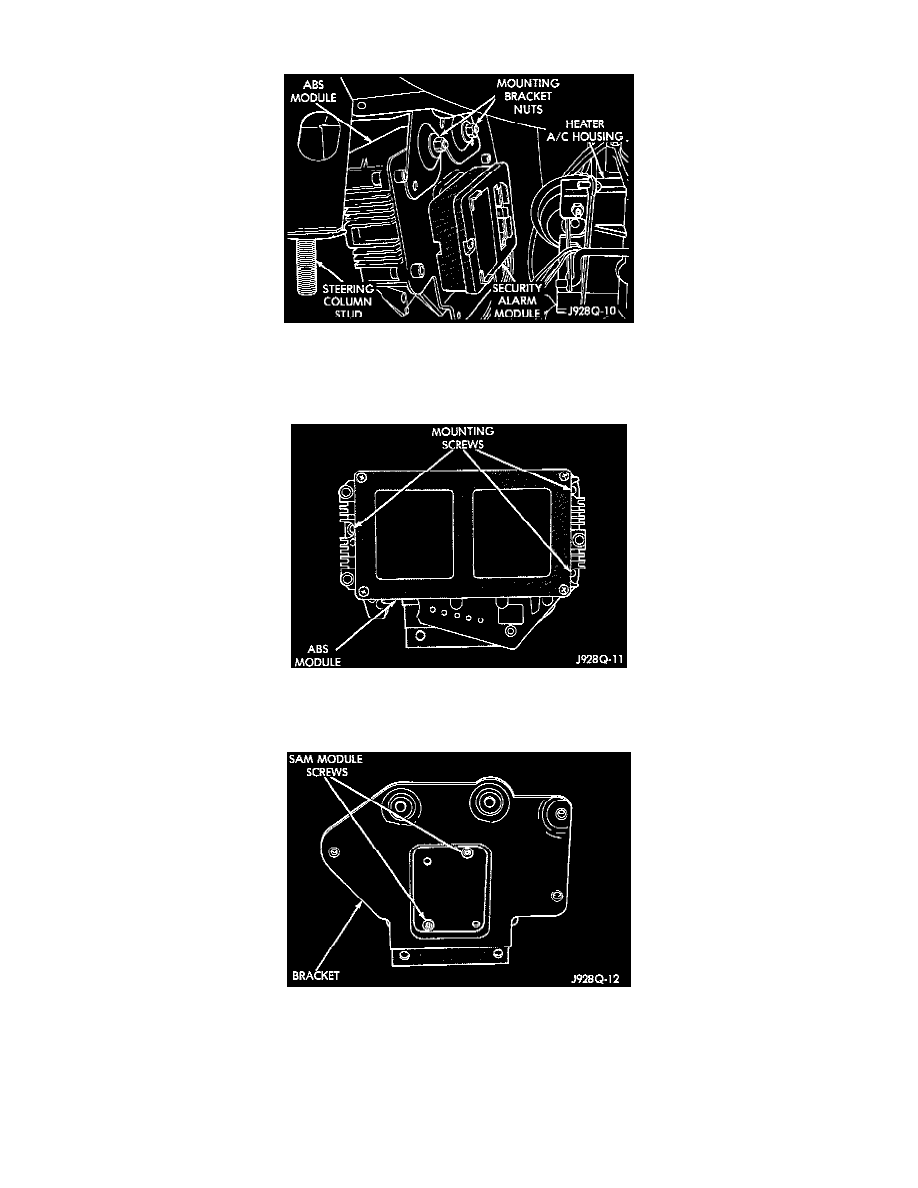 Alarm Module: Service and Repair
Security System Module Location
1. Remove two nuts holding the bracket that mounts the ABS module (if equipped) and SAM module. The bracket is on the drivers side of the
Heater-A/C Housing.
ABS Module
2. Remove 3 recessed alien head screws holding the ABS module to the bracket (if equipped).
SAM Module
3. Remove 2 torx head screws holding the SAM module to the bracket.
4. Disconnect the electrical connector from the SAM module.
5. For installation, reverse the removal procedures.
< PREV PAGE
NEXT PAGE >