< PREV PAGE
NEXT PAGE >
Commander 4WD V8-4.7L VIN N (2006)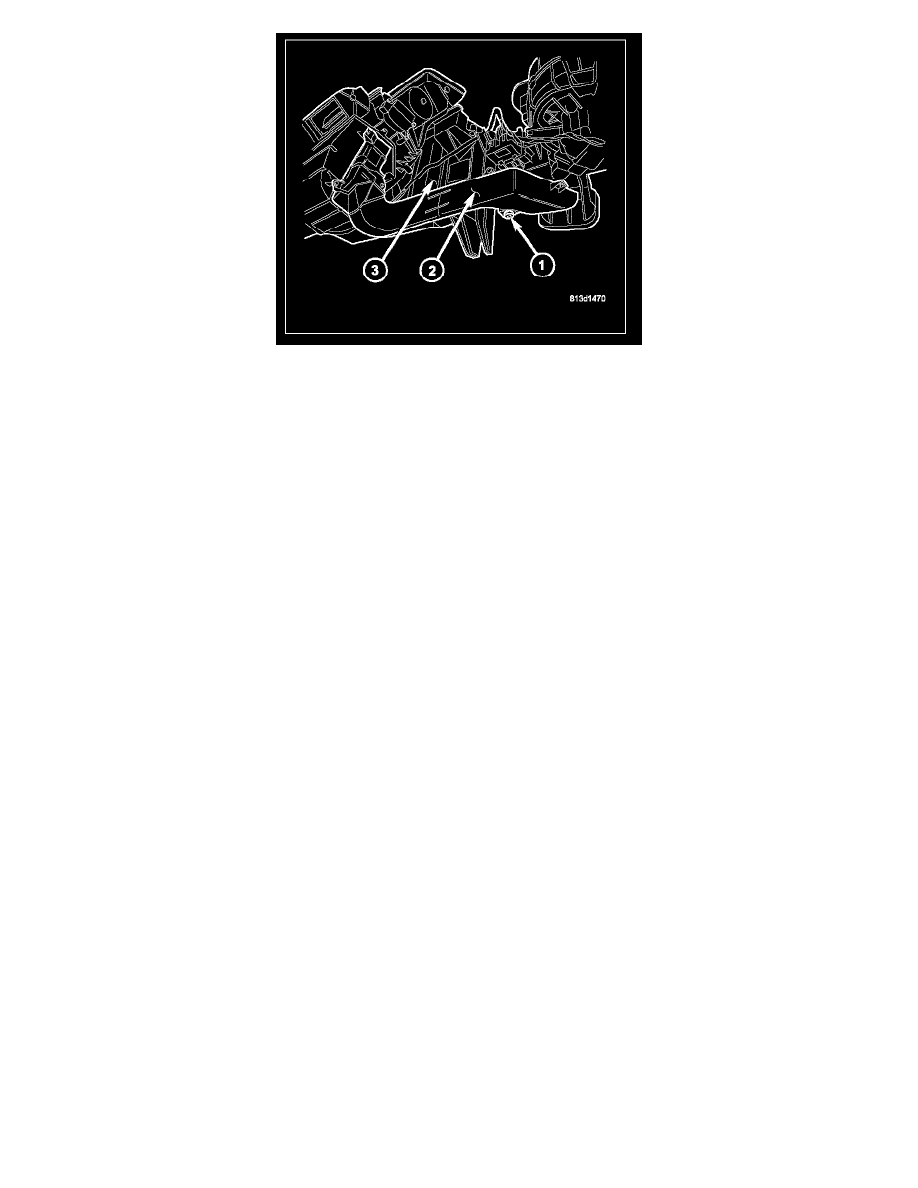 9. Install the heater core and tube cover (2) onto the HVAC housing (3).
10. Install the five screws (1) that secure the heater core and tube cover to the HVAC housing. Tighten the screws to 2.2 N.m (20 in. lbs.).
11. Install the instrument panel.
12. If disconnected, connect the heater hoses to the heater core tubes in the engine compartment.
13. Connect the negative battery cable.
14. If the heater core is being replaced, flush the cooling system.
15. Refill the engine cooling system.
< PREV PAGE
NEXT PAGE >