< PREV PAGE
NEXT PAGE >
Commander 4WD V8-4.7L VIN N (2006)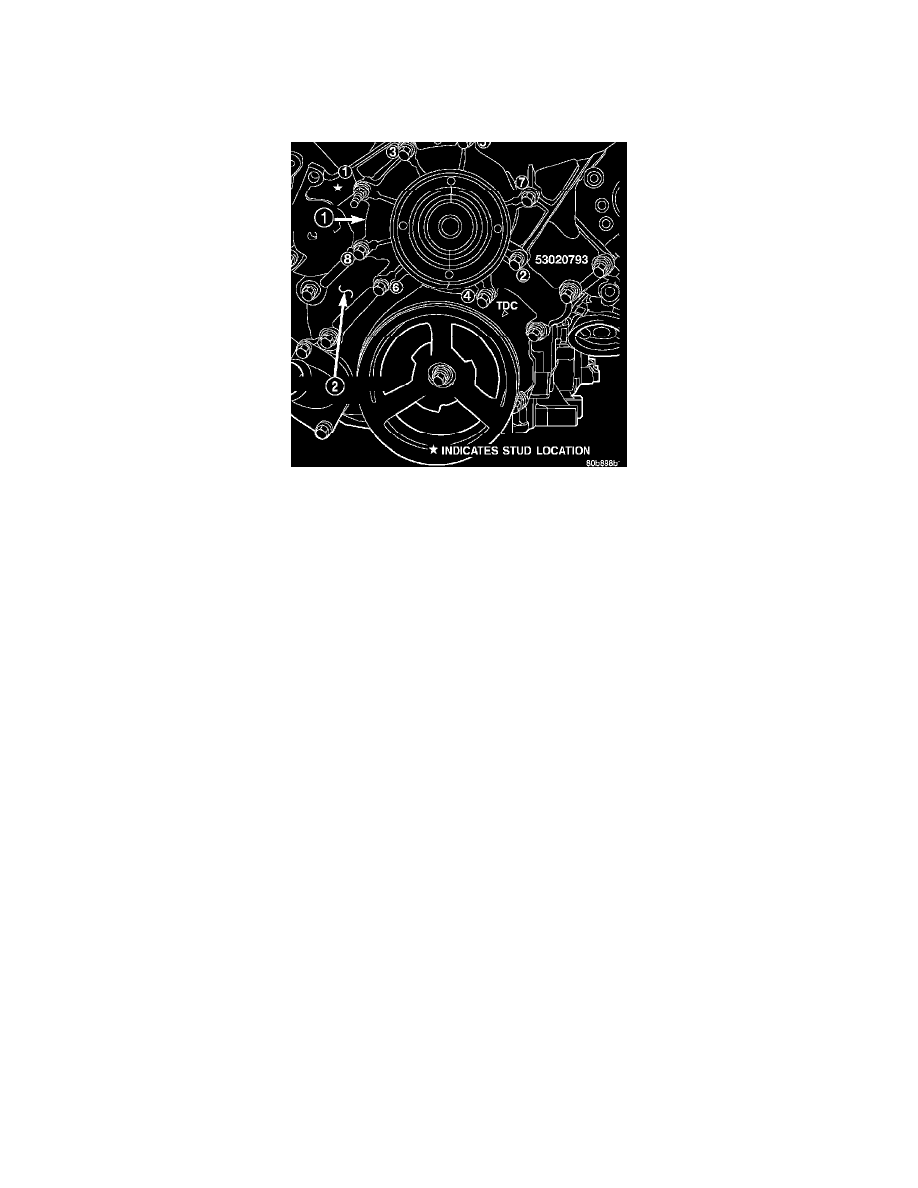 Water Pump: Service and Repair
WATER PUMP
REMOVAL
4.7L
The water pump on 4.7L engines is bolted directly to the engine timing chain case/cover.
A gasket is used as a seal between the water pump and timing chain case/cover.
The water pump can be removed without discharging the air conditioning system (if equipped).
1. Disconnect negative battery cable from battery.
2. Drain cooling system. Do not waste reusable coolant. If solution is clean, drain coolant into a clean container for reuse.
WARNING:  Constant tension hose clamps are used on most cooling system hoses. When removing or installing, use only tools designed for
servicing this type of clamp, such as tool 6094. Always wear safety glasses when servicing constant tension clamps.
CAUTION:  A number or letter is stamped into the tongue of constant tension clamps. If replacement is necessary, use only an original equipment
clamp with matching number or letter.
3. Remove accessory drive belt.
4. Remove lower radiator hose clamp and remove lower hose at water pump.
5. Remove seven water pump mounting bolts and one stud bolt.
CAUTION:  Do not pry water pump at timing chain case/cover. The machined surfaces may be damaged resulting in leaks.
6. Remove water pump and gasket. Discard gasket.
CLEANING
Clean the gasket mating surface. Use caution not to damage the gasket sealing surface.
INSPECTION
Inspect the water pump assembly for cracks in the housing, Water leaks from shaft seal, Loose or rough turning bearing or Impeller rubbing either the
pump body or timing chain case/cover.
INSTALLATION
< PREV PAGE
NEXT PAGE >