< PREV PAGE
NEXT PAGE >
Commander 4WD V8-4.7L VIN N (2006)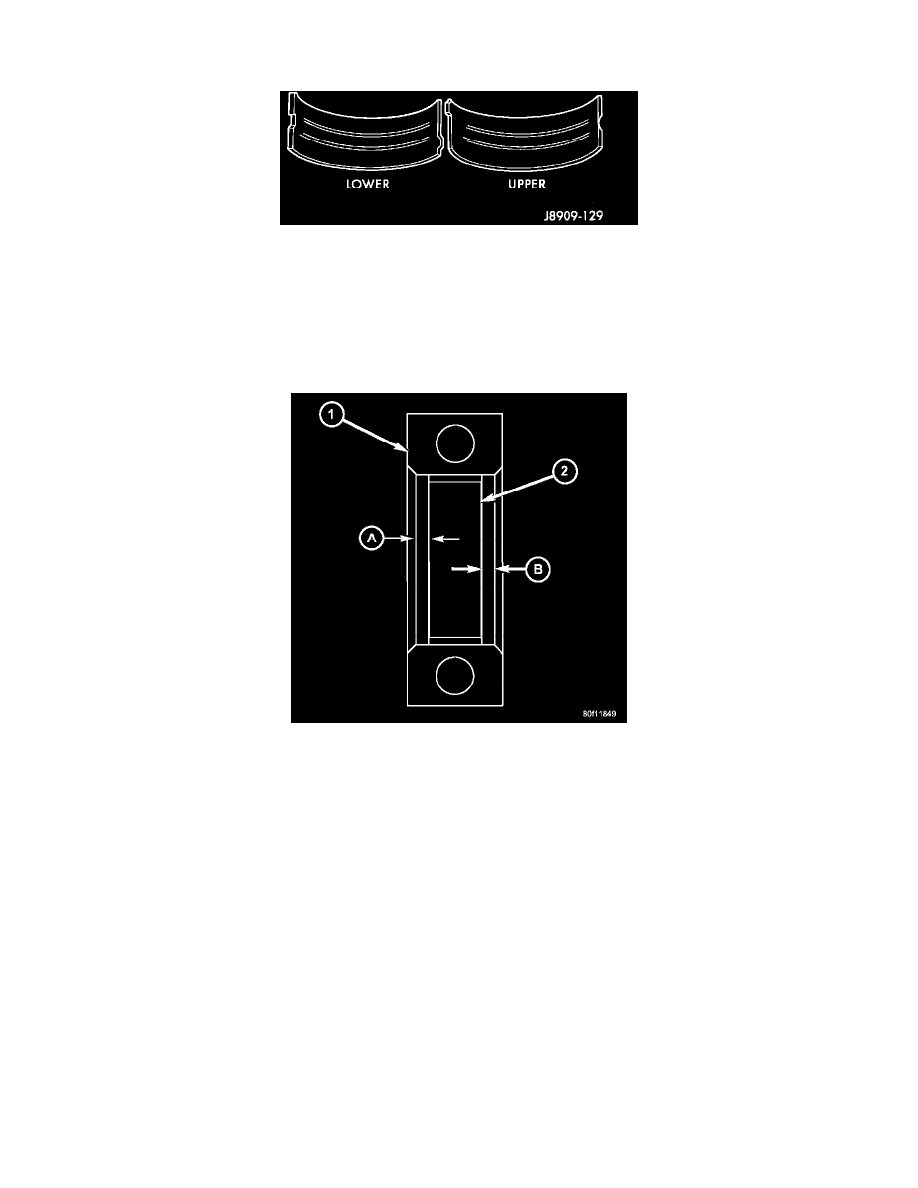 Connecting Rod Bearing: Service and Repair
CONNECTING ROD BEARING FITTING
Inspect the connecting rod bearings for scoring. Check the bearings for normal wear patterns, scoring, grooving, fatigue and pitting. Replace any
bearing that shows abnormal wear.
Inspect the connecting rod journals for signs of scoring, nicks and burrs.
Misaligned or bent connecting rods can cause abnormal wear on pistons, piston rings, cylinder walls, connecting rod bearings and crankshaft
connecting rod journals. If wear patterns or damage to any of these components indicate the probability of a misaligned connecting rod, inspect it for
correct rod alignment. Replace misaligned, bent or twisted connecting rods.
1. Wipe the oil from the connecting rod journal.
2. Lubricate the upper bearing insert (2) and install in connecting rod (1). Center bearing insert (2) in connecting rod.
< PREV PAGE
NEXT PAGE >