NEXT PAGE >
< PREV PAGE
Commander 4WD V8-4.7L VIN N (2006)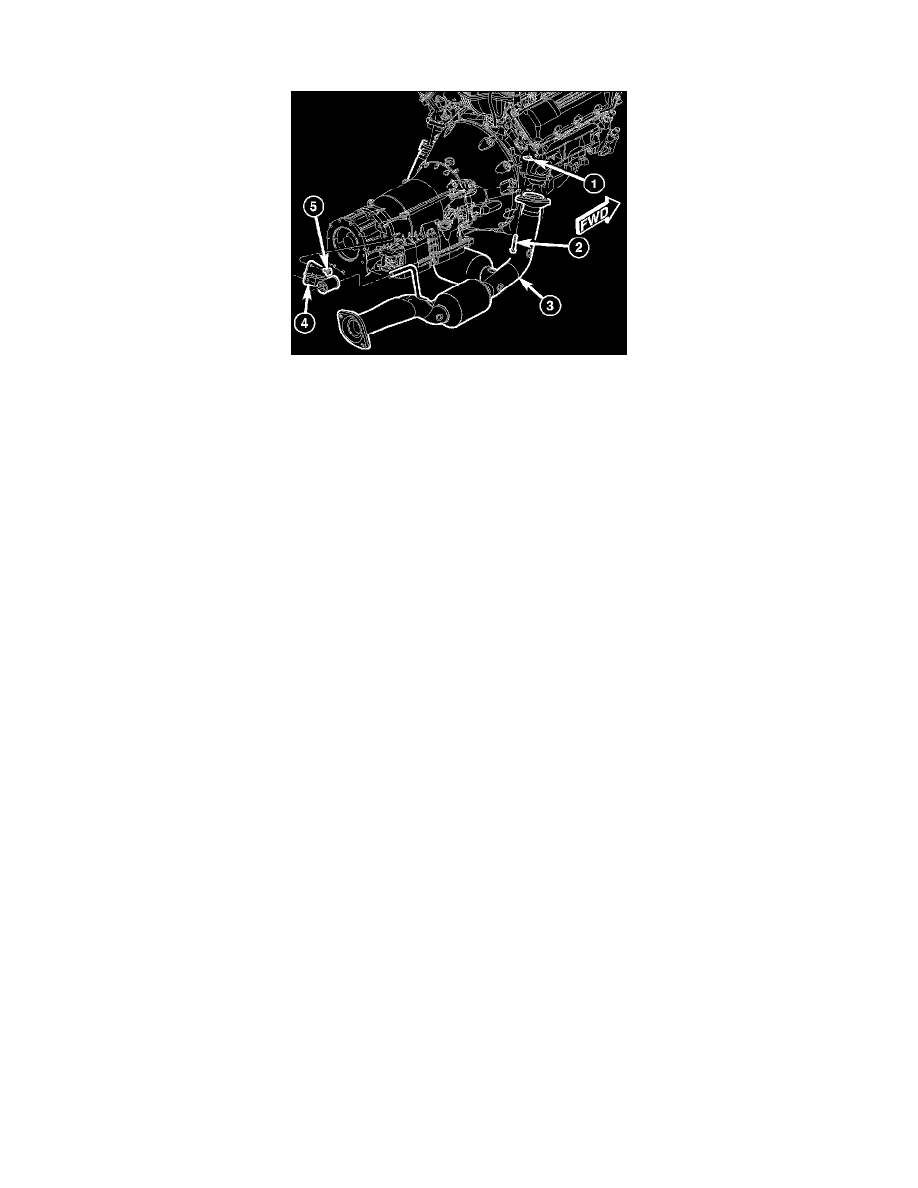 Catalytic Converter: Description and Operation
DESCRIPTION - CATALYTIC CONVERTER
WARNING:  THE NORMAL OPERATING TEMPERATURE OF THE EXHAUST SYSTEM IS VERY HIGH. THEREFORE, NEVER
WORK AROUND OR ATTEMPT TO SERVICE ANY PART OF THE EXHAUST SYSTEM UNTIL IT IS COOLED. SPECIAL CARE
SHOULD BE TAKEN WHEN WORKING NEAR THE CATALYTIC CONVERTER. THE TEMPERATURE OF THE CONVERTER
RISES TO A HIGH LEVEL AFTER A SHORT PERIOD OF ENGINE OPERATION TIME.
CAUTION:  DO NOT remove spark plug wires from plugs or by any other means short out cylinders. Failure of the catalytic converter can occur due
to a temperature increase caused by unburned fuel passing through the converter.
The front exhaust pipe/catalytic converter assembly (3) is a hydra-form thin wall air gap design. This design is used to reduce heat, noise and improve
emissions. When replacement is required, use original equipment parts (or their equivalent).
The stainless steel catalytic converter body is designed to last the life of the vehicle. Excessive heat can result in bulging or other distortion, but
excessive heat will not be the fault of the converter. If unburned fuel enters the converter, overheating may occur. If a converter is heat-damaged,
correct the cause of the damage at the same time the converter is replaced. Also, inspect all other components of the exhaust system for heat damage.
Unleaded gasoline must be used to avoid contaminating the catalyst core.
NEXT PAGE >
< PREV PAGE