< PREV PAGE
NEXT PAGE >
Commander 4WD V8-4.7L VIN N (2006)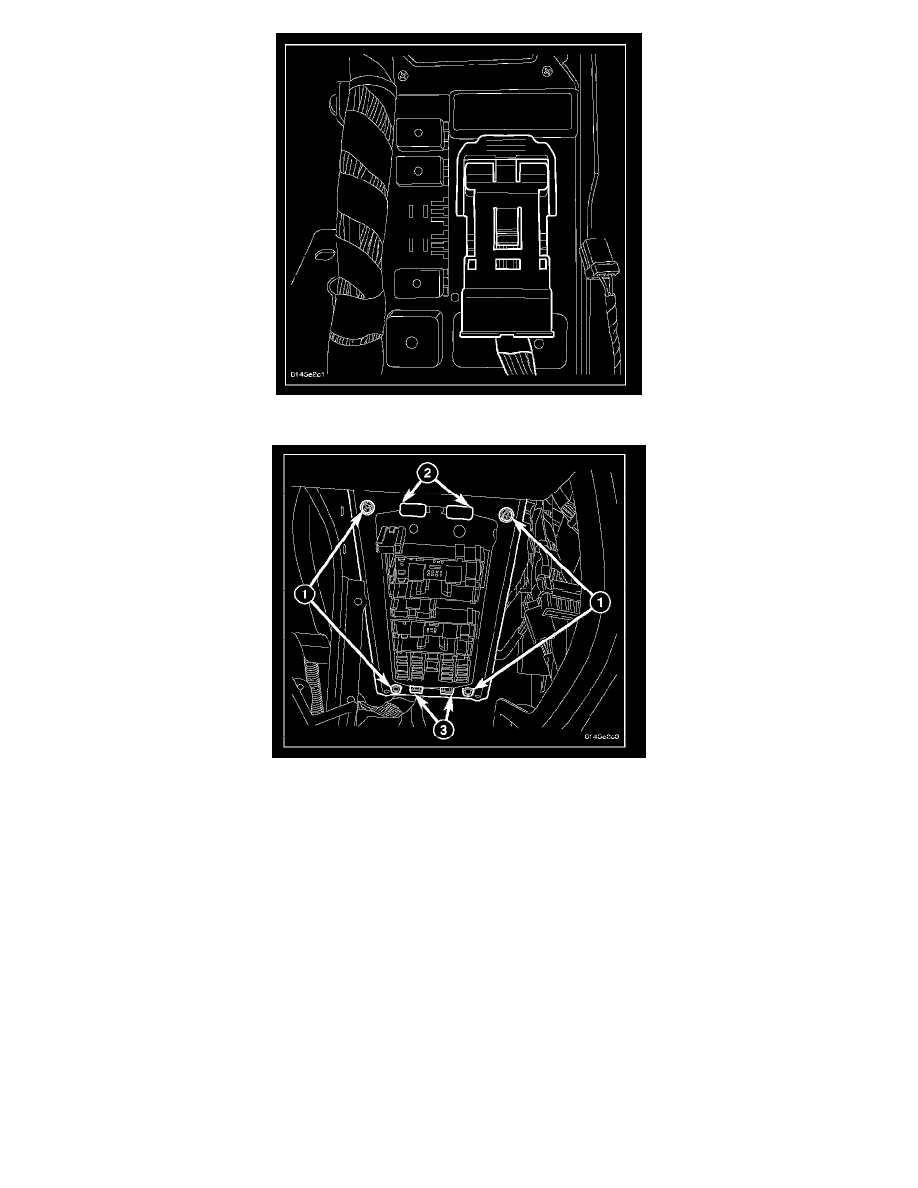 4. Reach behind the JB to disconnect the top side JB connector.
5. Remove the screws (1) that secure the JB to the mounting bracket.
6. Disengage the two snap clips (2) that secure the top of the JB to the mounting bracket. Push the top of the junction block out of the top of the
bracket and pull it upward to disengage the lower retaining tabs (3).
7. Remove the JB from the vehicle by lowering out of the opening at the bottom of the instrument panel.
INSTALLATION
NOTE:  If the Junction Block (JB) is being replaced with a new unit, be certain to transfer each of the fuses, circuit breakers and relays from the
inoperative JB to the proper cavities of the replacement JB. Refer to Junction Block in Wiring Diagrams for the location of complete circuit diagrams
and cavity assignments for the JB.
< PREV PAGE
NEXT PAGE >