< PREV PAGE
NEXT PAGE >
Commander 4WD V8-4.7L VIN N (2006)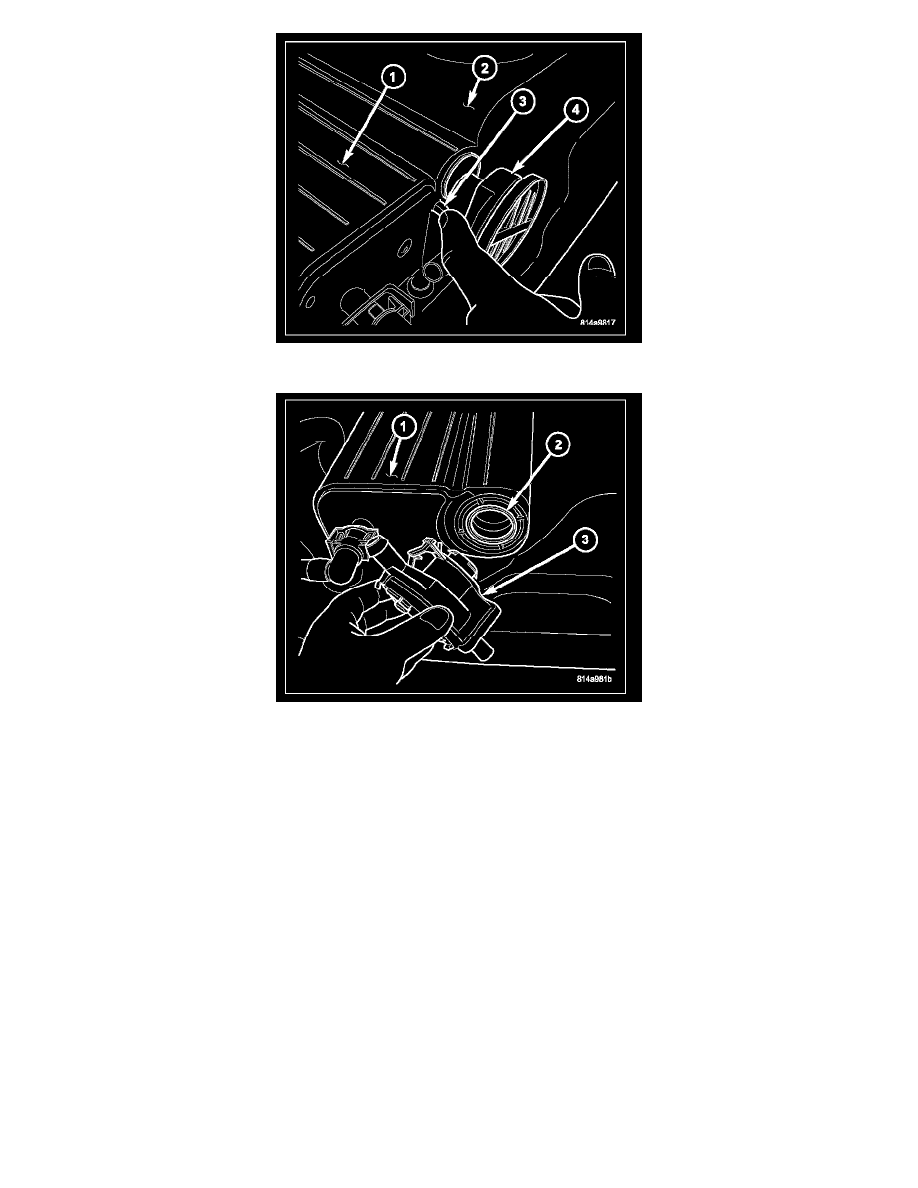 8. Pry outward on tab (3) and rotate pump clockwise about 70 degrees for removal.
9. Remove NVLD pump O-ring (2) from EVAP canister (1).
INSTALLATION
To Install NVLD Pump to EVAP canister:
1. Install new NVLD pump O-ring (2) to EVAP canister (1).
2. Position NVLD pump (4) into EVAP canister (1).
3. Rotate pump (4) until tab (3) aligns with notch in EVAP canister (1).
To Install EVAP canister:
4. Position canister (5) into mounting bracket (4). Install and tighten two canister-to-mounting bracket nuts.
5. Position canister/pump assembly to body. Install and tighten three mounting bracket-to-body nuts.
6. Carefully install vapor/vacuum lines (1) and (6) to NVLD pump and EVAP canister. The vapor/vacuum lines and hoses must be firmly connected.
Check the vapor/vacuum lines at the NVLD pump, filter and EVAP canister purge solenoid for damage or leaks. If a leak is present, a Diagnostic
Trouble Code (DTC) may be set.
7. Connect electrical connector (4) to pump.
8. Install plastic splash shield at rear of left-rear tire.
9. Install left-rear tire.
< PREV PAGE
NEXT PAGE >