< PREV PAGE
NEXT PAGE >
Commander 4WD V8-4.7L VIN N (2006)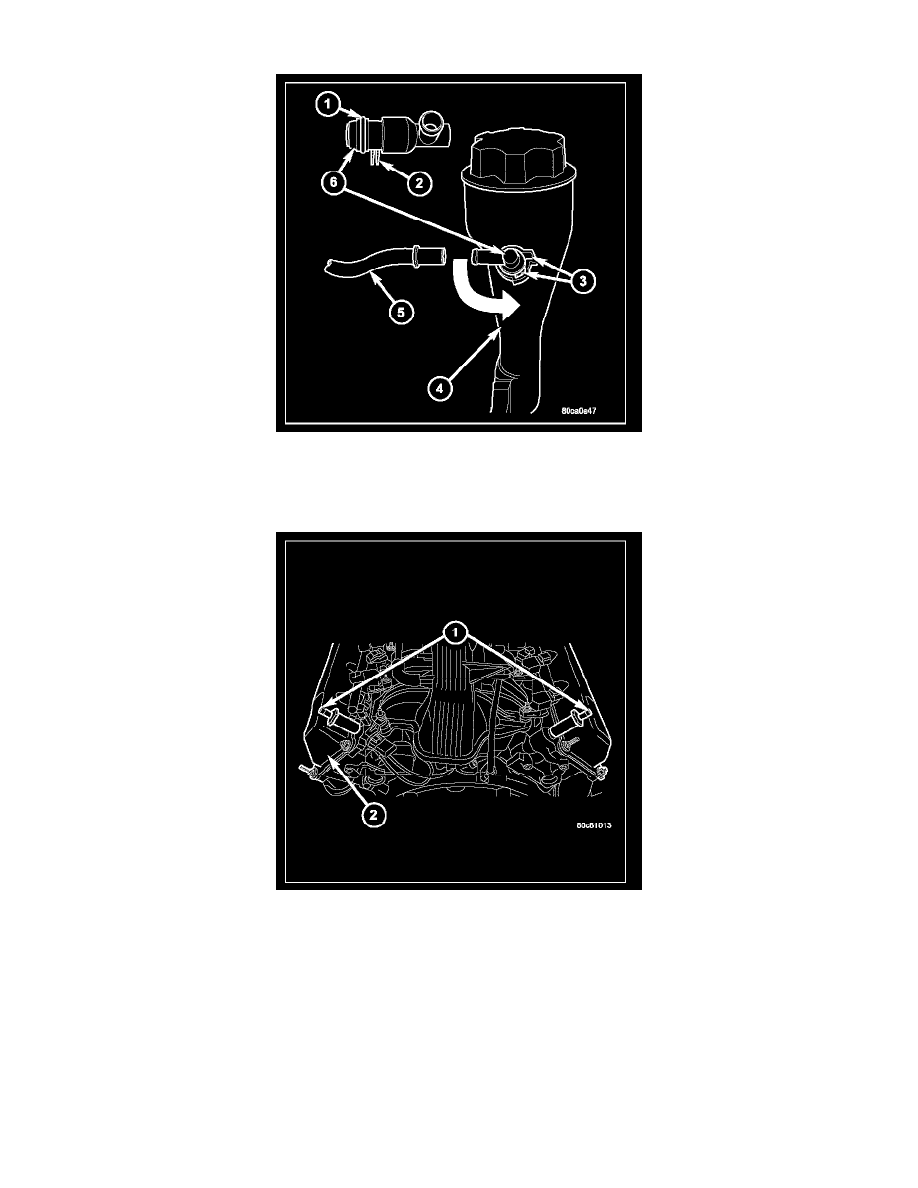 Positive Crankcase Ventilation Valve: Description and Operation
The 3.7L V-6 and 4.7L V-8 engines are equipped with a closed crankcase ventilation system. The Positive Crankcase Ventilation (PCV) valve (6) is
mounted to the oil filler housing (4).
The PCV valve is sealed to the oil filler housing with an O-ring (1).
Two interconnected breathers (1) threaded into the rear of each cylinder head are used with the system.
The system also includes the air cleaner housing and various tubes and hoses to connect the system components.
< PREV PAGE
NEXT PAGE >