< PREV PAGE
NEXT PAGE >
Commander 4WD V8-4.7L VIN N (2006)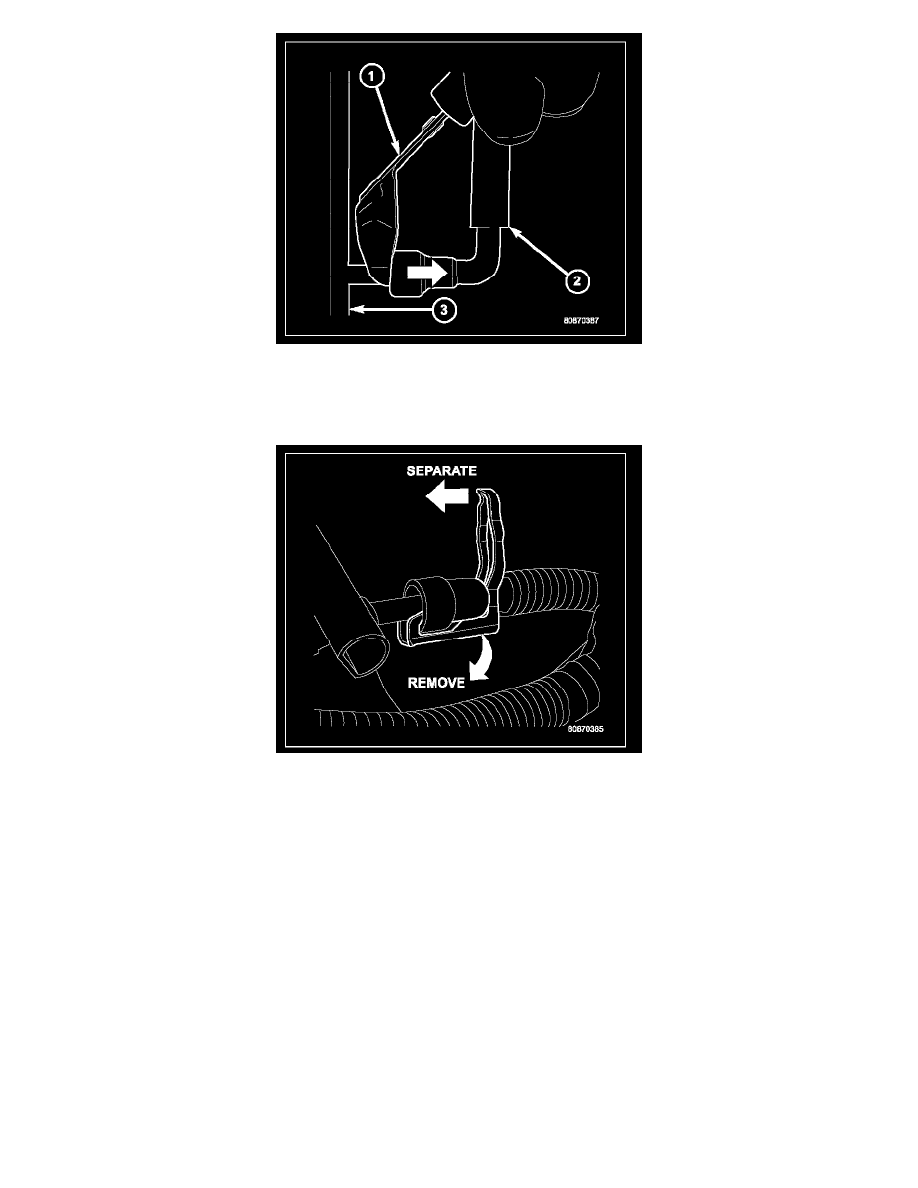 20. Insert fuel line removal tool (Snap-On number FIH 9055-1 or equivalent) into fuel line (1). Use tool to release locking fingers in end of line.
21. With tool still inserted, pull fuel line from fuel rail.
22. After disconnection, locking fingers will remain within quick-connect fitting at end of fuel line.
23. Disconnect quick-connect fitting from fuel system component being serviced.
24. Latch Clips - Type 2:  Depending on vehicle model and engine, 2 different types of safety latch clips are used. Type-1 is tethered to fuel line and
type-2 is not. A tool will be necessary to disconnect fuel line after latch clip is removed. The latch clip may be used on certain fuel line/fuel rail
connection, or to join fuel lines together.
25. Type 2:  Separate and unlatch 2 small arms (1) on end of clip and swing away from fuel line.
26. Slide latch clip toward fuel rail while lifting with screwdriver.
< PREV PAGE
NEXT PAGE >