< PREV PAGE
NEXT PAGE >
Commander 4WD V8-4.7L VIN N (2006)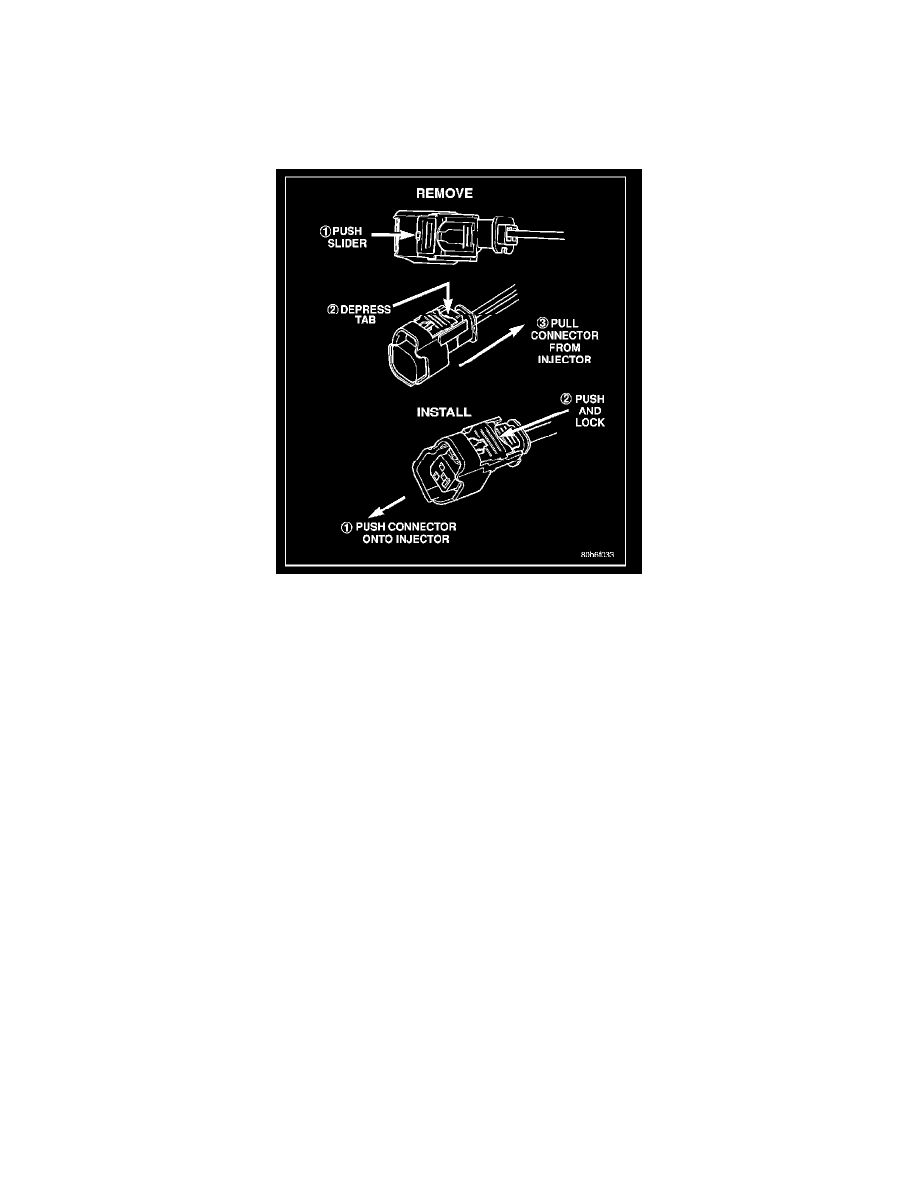 4. Position fuel rail/fuel injector assembly to machined injector openings in cylinder head.
5. Guide each injector into cylinder head. Be careful not to tear injector O-rings.
6. Push right side of fuel rail down until fuel injectors have bottomed on cylinder head shoulder. Push left fuel rail down until injectors have
bottomed on cylinder head shoulder.
7. Install 4 fuel rail mounting bolts (1) and tighten.
8. Install 8 ignition coils.
9. Connect electrical connectors to throttle body.
10. Connect electrical connectors at fuel injectors. Refer to graphic. Push connector onto injector (1) and then push and lock red colored slider (2).
Verify connector is locked to injector by lightly tugging on connector.
11. Connect necessary vacuum lines to throttle body.
12. Install air resonator mounting bracket near front of throttle body (2 bolts).
13. Connect fuel line latch clip and fuel line to fuel rail.
14. Install air box to throttle body.
15. Install air duct to air box.
16. Connect battery cable to battery.
17. Start engine and check for leaks.
< PREV PAGE
NEXT PAGE >