< PREV PAGE
NEXT PAGE >
Commander 4WD V8-4.7L VIN N (2006)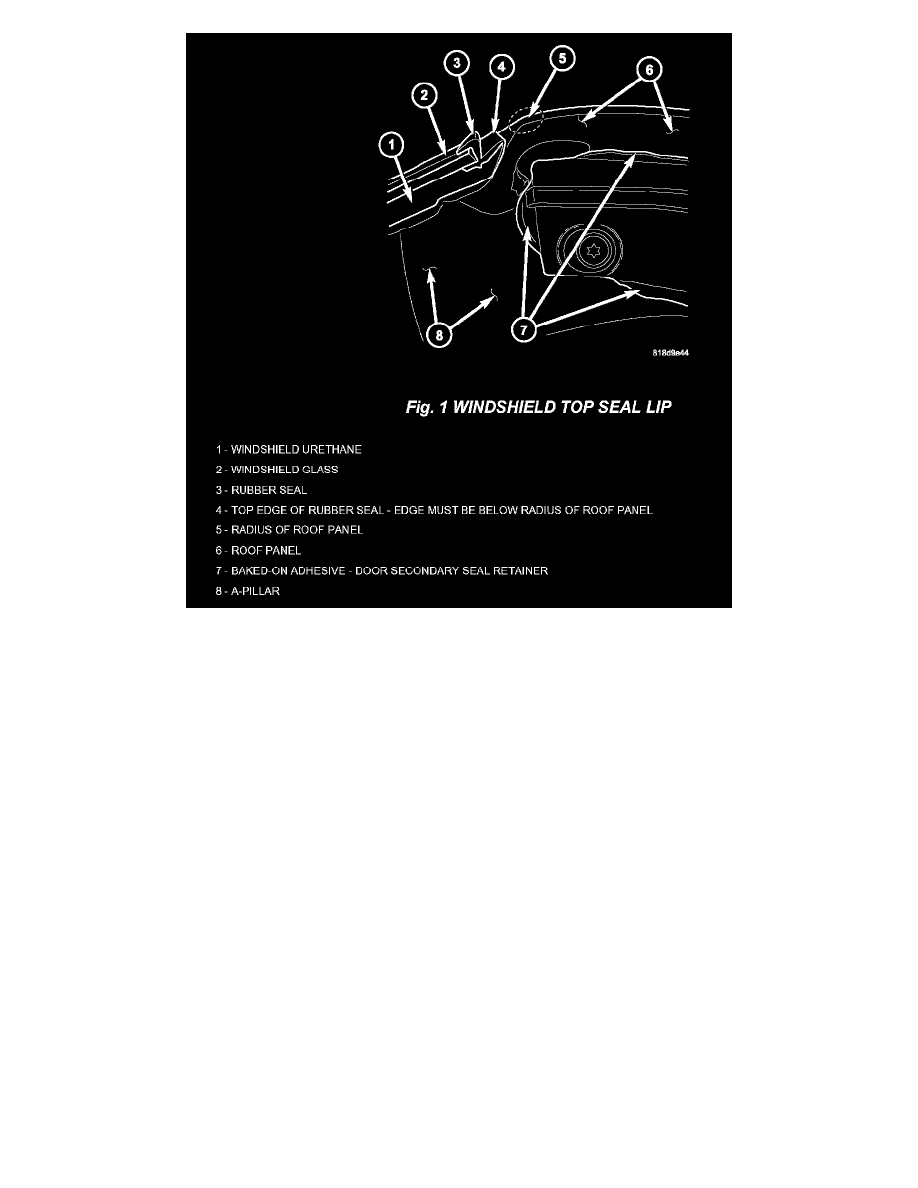 1.
Top lip **(Arrow # 4 in Figure 1) of the rubber seal along the top edge of the windshield is too high (Fig. 1).
2.
Top lip of seal along the top of the windshield may buzz or whistle while driving (especially at higher speeds), regardless of windshield position or
relationship to roof. This condition may become louder or higher-pitched in HOT weather.
3.
Fix: Top edge of the rubber seal must be below the radius (bend) of the leading edge of the roof panel. Apply a suitable adhesive to secure seal lip
to body.**
F.
Wind Whistle-Like Sound At Sunroof
Possible Cause and Solution:
< PREV PAGE
NEXT PAGE >