< PREV PAGE
NEXT PAGE >
Commander 4WD V8-4.7L VIN N (2006)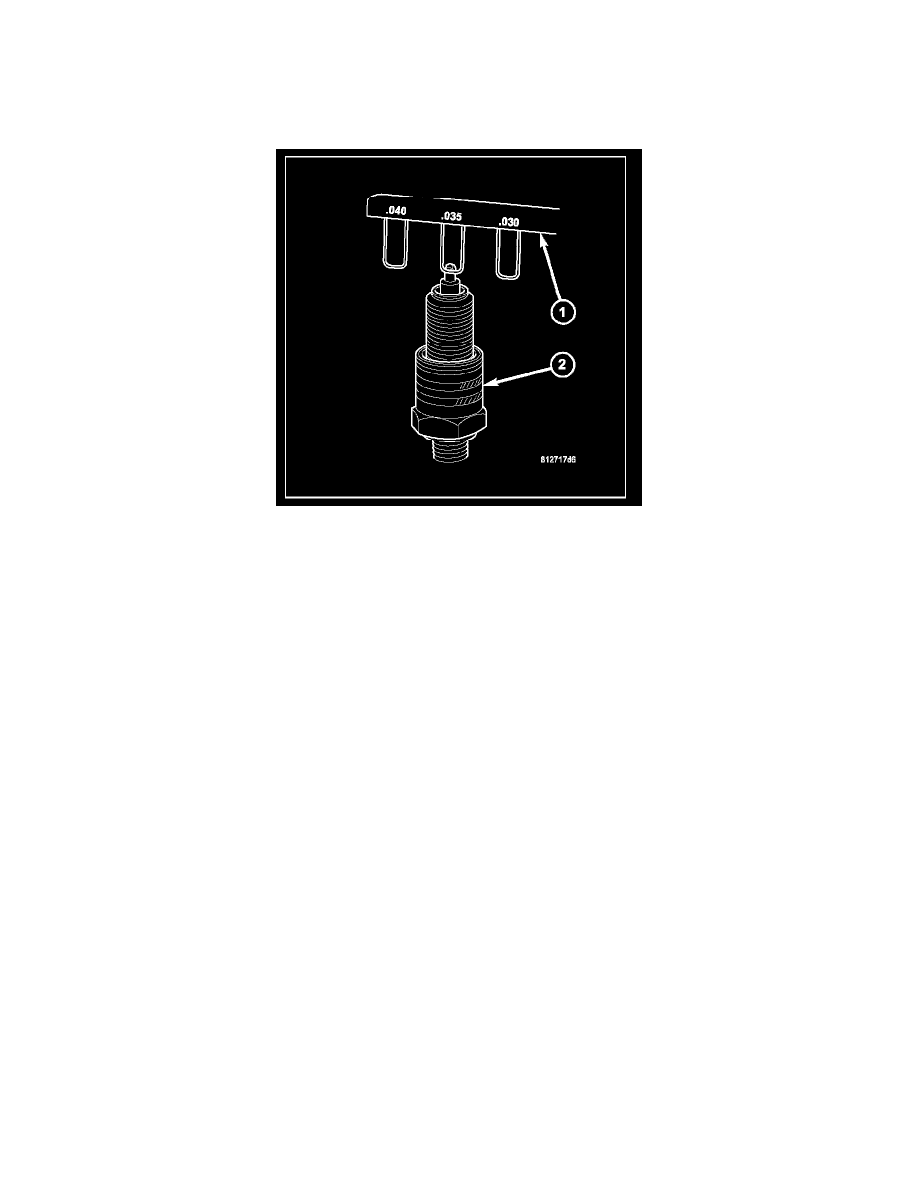 Spark Plug: Service and Repair
Cleaning
SPARK PLUG
CLEANING AND ADJUSTMENT
The plugs may be cleaned using commercially available spark plug cleaning equipment. After cleaning, file center electrode flat with a small point file or
jewelers file before adjusting gap.
CAUTION:  Never use a motorized wire wheel brush to clean spark plugs. Metallic deposits will remain on spark plug insulator and will cause plug
misfire.
Adjust spark plug gap with a gap gauging tool (1).
< PREV PAGE
NEXT PAGE >