< PREV PAGE
NEXT PAGE >
Commander 4WD V8-4.7L VIN N (2006)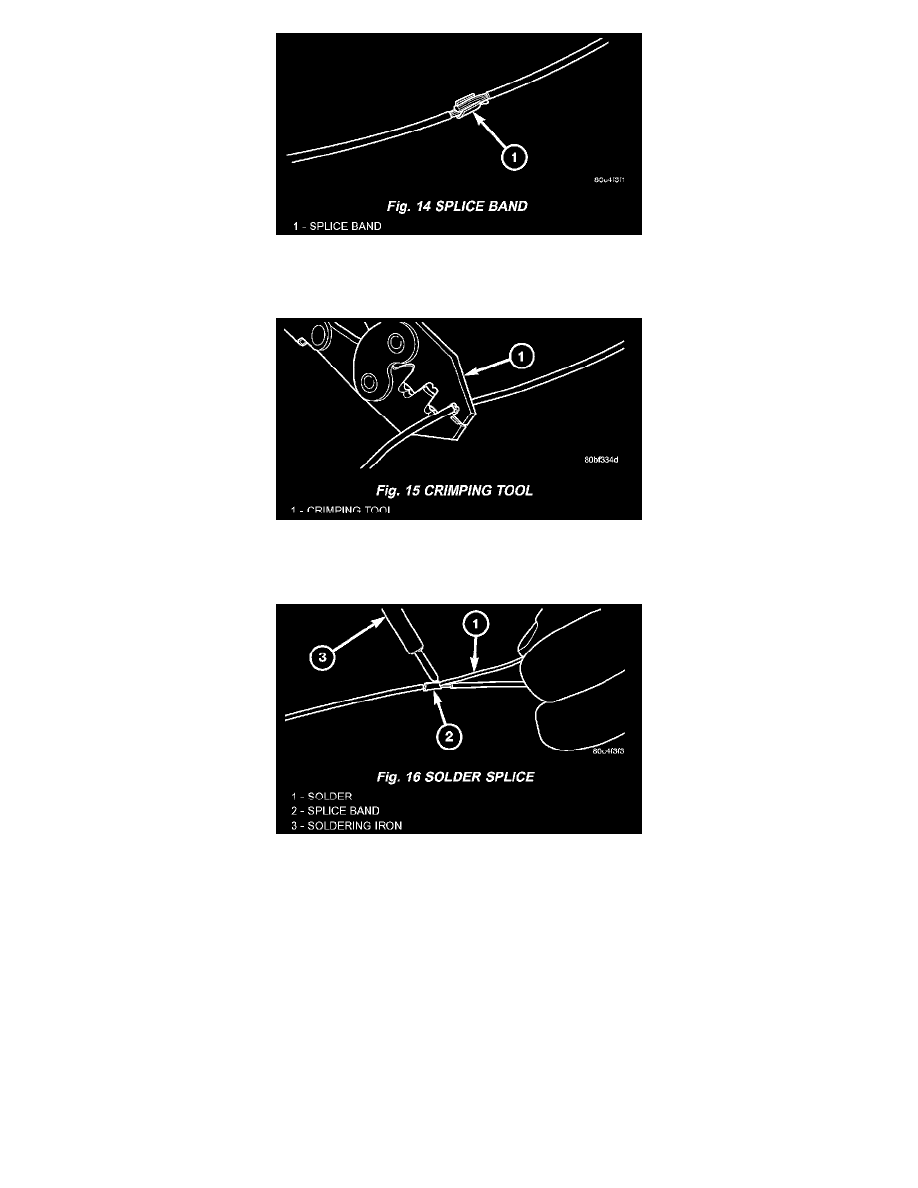 Fig.14 Splice Band
3. Place the strands of wire overlapping each other inside of the splice clip.
Fig.15 Crimping Tool
4. Using crimping tool, Mopar p/n 05019912AA, crimp the splice clip and wires together.
Fig.16 Solder Splice
5. Solder the connection together using rosin core type solder only.
CAUTION:  DO NOT USE ACID CORE SOLDER.
< PREV PAGE
NEXT PAGE >