< PREV PAGE
NEXT PAGE >
Commander 4WD V8-4.7L VIN N (2006)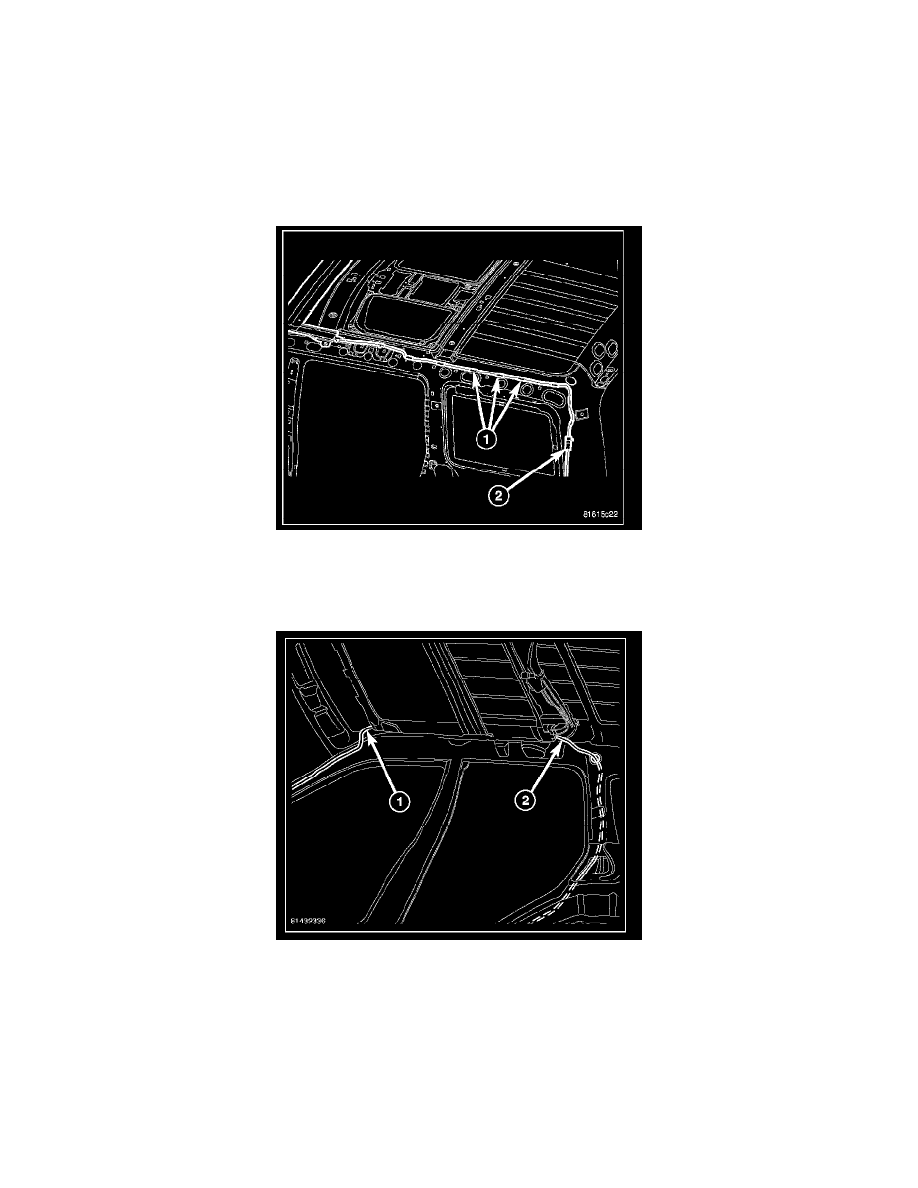 Sunroof / Moonroof Module: Service and Repair
SUNROOF
ASSEMBLY-MODULE
WARNING:  THE EXCESSIVE FORCE LIMITATION (EFL) FEATURE MUST BE CALIBRATED ANY TIME A SUNROOF
MOTOR/MODULE IS REPLACED WITH A NEW COMPONENT. FAILURE TO PERFORM THIS PROCEDURE COULD RESULT IN
VEHICLE DAMAGE AND/OR PERSONAL INJURY.
REMOVAL
1. Move glass panel to the fully closed position.
2. Disconnect and isolate the battery negative cable.
3. Remove headliner.
4. Disconnect the sunroof wire harness electrical connector (2) and separate the harness support clips (1) from the body.
5. Disconnect the front (1) and rear (2) drain tubes from sunroof housing.
< PREV PAGE
NEXT PAGE >