< PREV PAGE
NEXT PAGE >
Commander 4WD V8-4.7L VIN N (2006)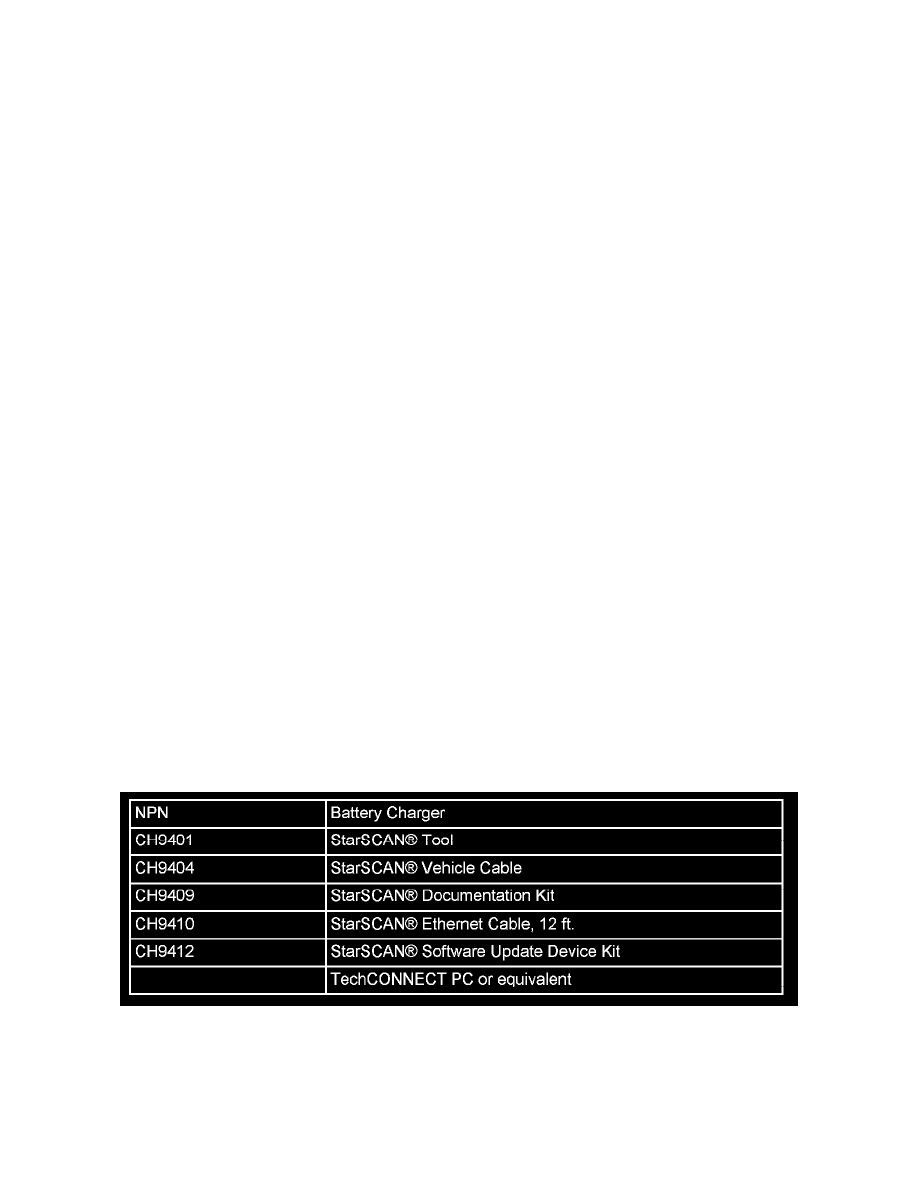 Instrument Panel Control Module: All Technical Service Bulletins
Instruments - Outside Temperature Display is Inaccurate
NUMBER 08-017-07 REV. B
GROUP: Electrical
DATE: August 29, 2007
THIS BULLETIN SUPERSEDES TECHNICAL SERVICE BULLETIN 08-017-07 REV. A, DATED JULY 4, 2007. ALL REVISIONS ARE
HIGHLIGHTED WITH **ASTERISKS** AND INCLUDES ADDITIONAL MODELS.
SUBJECT:
Flash: Cabin Compartment Node - Instrument Cluster Ambient Temperature Display Accuracy
OVERVIEW:
This bulletin involves Flash Reprogramming the Instrument Cluster, Cabin Compartment Node (CCN).
NOTE:
After the module flash is performed, the ambient temperature will not automatically update, but it will start at 77 °F (25 °C). To get the temperature
reading to update, the vehicle must be driven above 20 MPH for up to 2.5 minutes. For the quickest results, drive the vehicle on an expressway.
MODELS:
**2006** - 2007
(WK)
Grand Cherokee
**2006** - 2007
(WH)
Grand Cherokee (International Markets)
**2006** - 2007
(XK)
Commander
**2006** - 2007
(XH)
Commander (International markets)
NOTE:
This bulletin applies to WK/XK vehicles built after November 2, 2005 (MDH 1102XX), and before March 21, 2007 (MDH 0321XX) and WH/XH
vehicles built after November 16, 2005 (MDH 1116XX), and before May 23, 2007 (MDH 0523XX).
SYMPTOM/CONDITION:
Customers may indicate that the temperature display in the instrument cluster is not accurate.
DIAGNOSIS:
Using a Scan Tool (StarSCAN(R)) with TechCONNECT and the appropriate Diagnostic Procedures, verify all systems are functioning as designed. If
DTC's are present, record them on the repair order and repair as necessary before proceeding further with this bulletin.
If the customer describes the Symptom/Condition and there are no other CCN or temperature sensor issues, perform the Repair Procedure.
SPECIAL TOOLS/EQUIPMENT REQUIRED:
REPAIR PROCEDURE - USING THE INTERNET TO RETRIEVE THE FLASH FILE:
NOTE:
The StarMOBILE(TM) in standalone mode can be used for the flash.
< PREV PAGE
NEXT PAGE >