< PREV PAGE
NEXT PAGE >
Commander 4WD V8-4.7L VIN N (2006)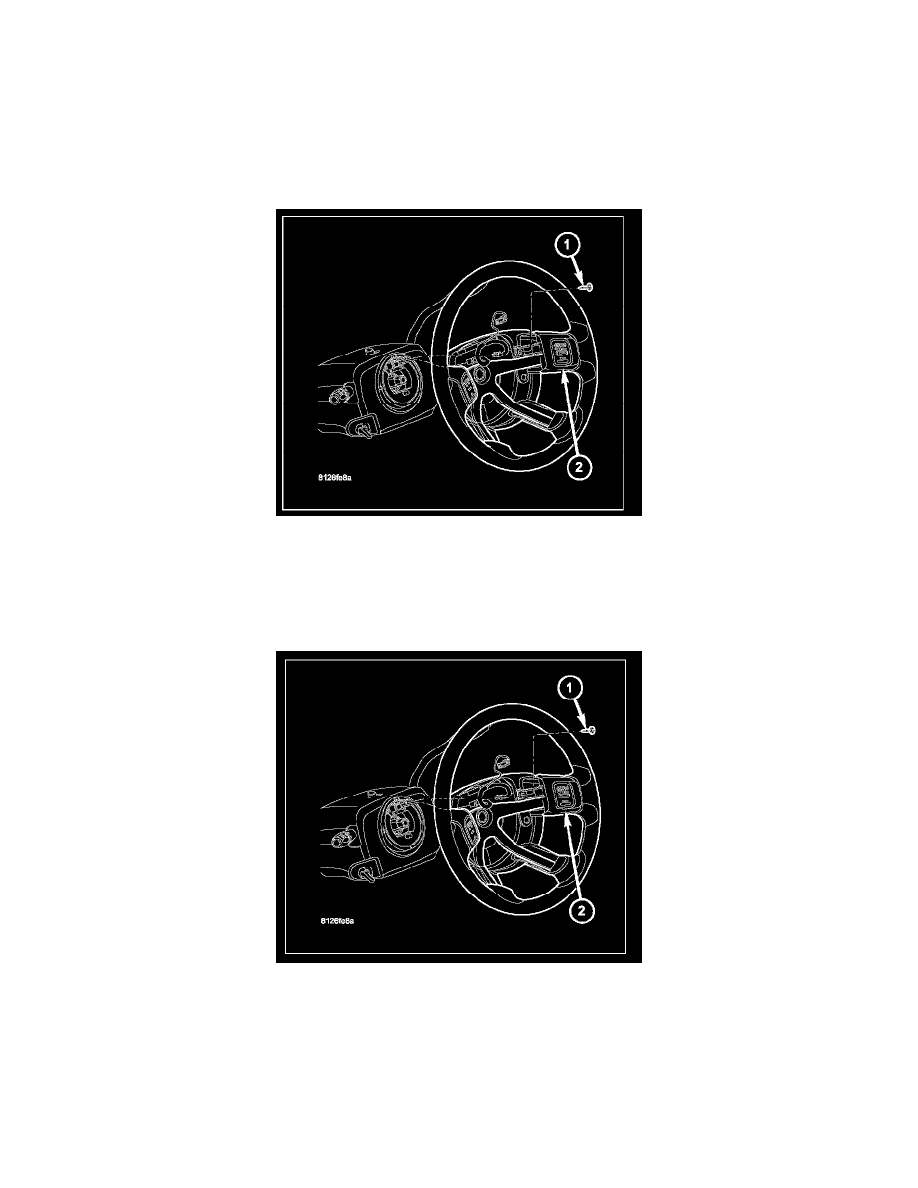 Cruise Control Switch: Service and Repair
SWITCH-SPEED CONTROL
REMOVAL
WARNING:  BEFORE ATTEMPTING TO DIAGNOSE, REMOVE OR INSTALL ANY AIRBAG SYSTEM OR RELATED STEERING
WHEEL AND STEERING COLUMN COMPONENTS YOU MUST FIRST DISCONNECT AND ISOLATE THE NEGATIVE (GROUND)
BATTERY CABLE. WAIT 2 MINUTES FOR SYSTEM CAPACITOR TO DISCHARGE BEFORE FURTHER SYSTEM SERVICE.
FAILURE TO DO SO COULD RESULT IN ACCIDENTAL DEPLOYMENT AND POSSIBLE PERSONAL INJURY.
1. Disconnect and isolate negative battery cable from battery.
2. Remove airbag module.
3. Unplug electrical connector.
4. Remove speed control switch mounting screw (1) and remove switch from steering wheel.
INSTALLATION
1. Position switch (2) to steering wheel.
2. Install switch mounting screw (1) and tighten.
3. Plug electrical connector into switch.
4. Install airbag module.
5. Connect negative battery cable to battery.
< PREV PAGE
NEXT PAGE >