< PREV PAGE
NEXT PAGE >
Commander 4WD V8-4.7L VIN N (2006)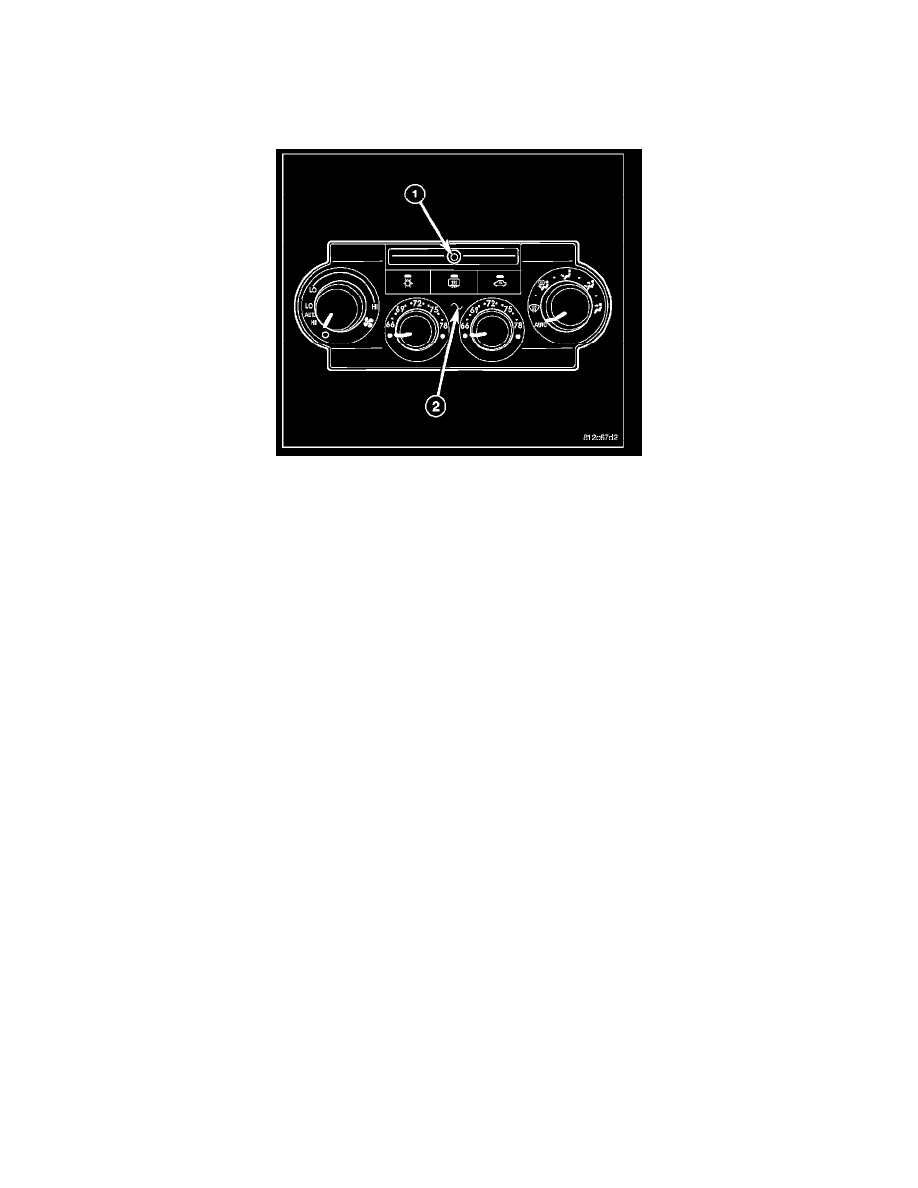 Ambient Temperature Sensor / Switch HVAC: Description and Operation
Sensor-Infrared
SENSOR-INFRARED
DESCRIPTION
The infrared sensor is used only on models equipped with the automatic temperature control (ATC) heating -A/C system. The infrared temperature
sensor consists of a infrared transducer concealed behind a clear lens (1) located within the instrument panel mounted A/Cheater control (2).
OPERATION
The infrared sensor detects thermal radiation emitted by the driver and front passenger seat occupants and their surroundings and converts its data into a
linear pulse width modulated (PWM) output signal which is read by the automatic temperature control (ATC) A/C-heater control. The ATC A/C-heater
control uses the infrared sensor data as one of the inputs necessary to automatically control the interior cabin temperature level. By using thermal
radiation (surface temperature) measurement, rather than an air temperature measurement, the ATC heating-A/C system is able to adjust itself to the
comfort level as perceived by the occupant. This allows the ATC system to compensate for other ambient conditions affecting comfort levels, such as
solar heat gain or evaporative heat loss. The ATC system logic responds to the infrared sensor message by calculating and adjusting the air flow
temperature and air flow rate needed to properly obtain and maintain the selected comfort level temperature of the occupants. The A/C-heater control
continually monitors the infrared sensor circuits, and will store diagnostic trouble codes (DTCs) for any problem it detects.
The infrared sensor is diagnosed using a scan tool. The infrared sensor cannot be adjusted or repaired and, if faulty or damaged, the entire ATC
A/C-heater control must be replaced.
< PREV PAGE
NEXT PAGE >