< PREV PAGE
NEXT PAGE >
Commander 4WD V8-4.7L VIN N (2006)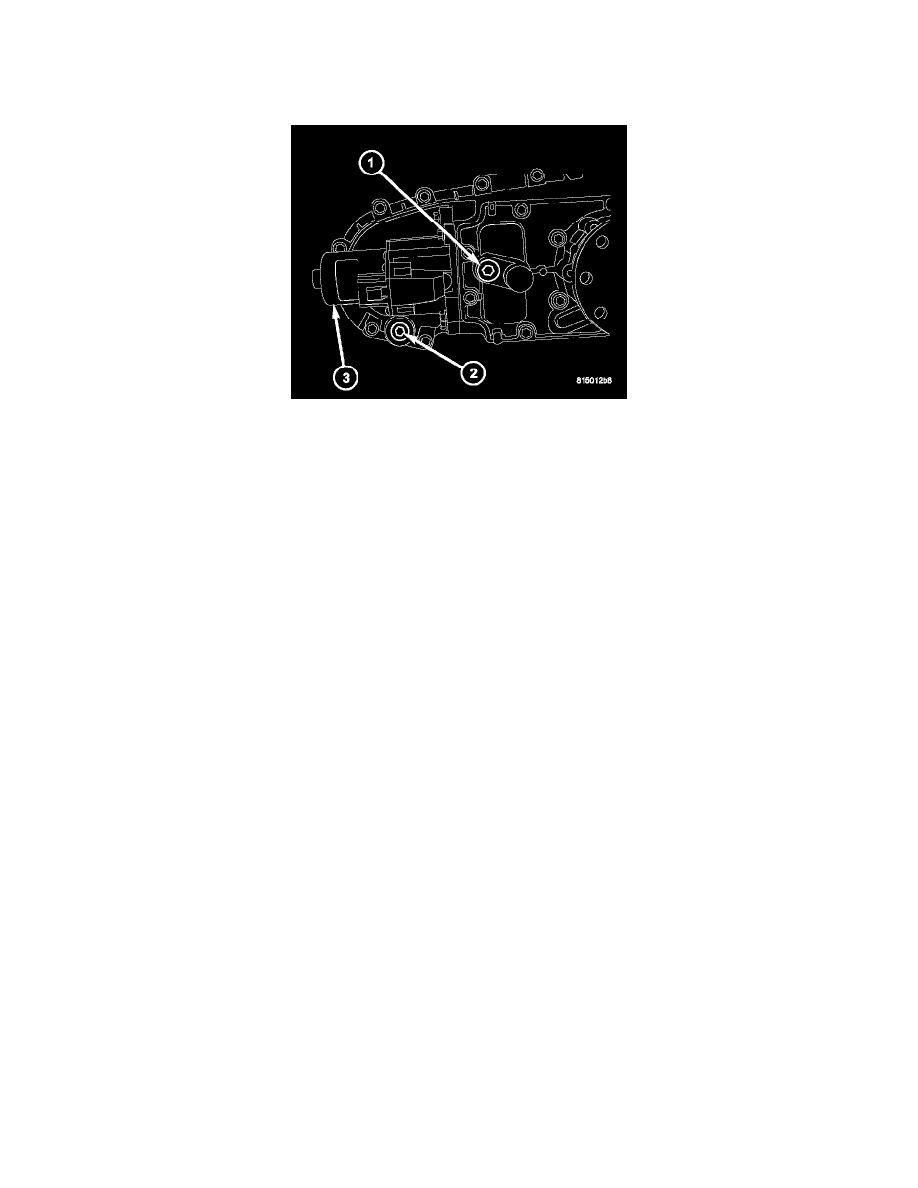 Transfer Case Actuator: Description and Operation
ASSEMBLY-SHIFT MOTOR/MODE SENSOR
DESCRIPTION
The shift motor (3) is an electromechanical device consisting of a DC permanent magnet motor, a gear train, an analog position sensor, and a position
holding brake. The shift motors' overall function is to move and lock a gear that moves the range fork and clutch lever found in the transfer case. This
allows the transfer case to be shifted electrically to multiple operating positions (4LOW and AWD). The operating current of the shift motor under
stall conditions is 30 amps maximum at 72° F with 13.5 volts, at the motor leads.
OPERATION
Shifting in the transfer case occurs when a Pulse Width Modulated (PWM) voltage is supplied to the shift motor by the Final Drive Control Module
(FDCM). A linear analog position sensor located inside the shift motor, provides the FDCM with the motors' angular, rotational position. With this
information, the FDCM continuously knows the motors' position, and therefore allows it to accurately control the motors' operation, including voltage
polarity which is used to control motor direction.
< PREV PAGE
NEXT PAGE >