< PREV PAGE
NEXT PAGE >
Commander 4WD V8-4.7L VIN N (2006)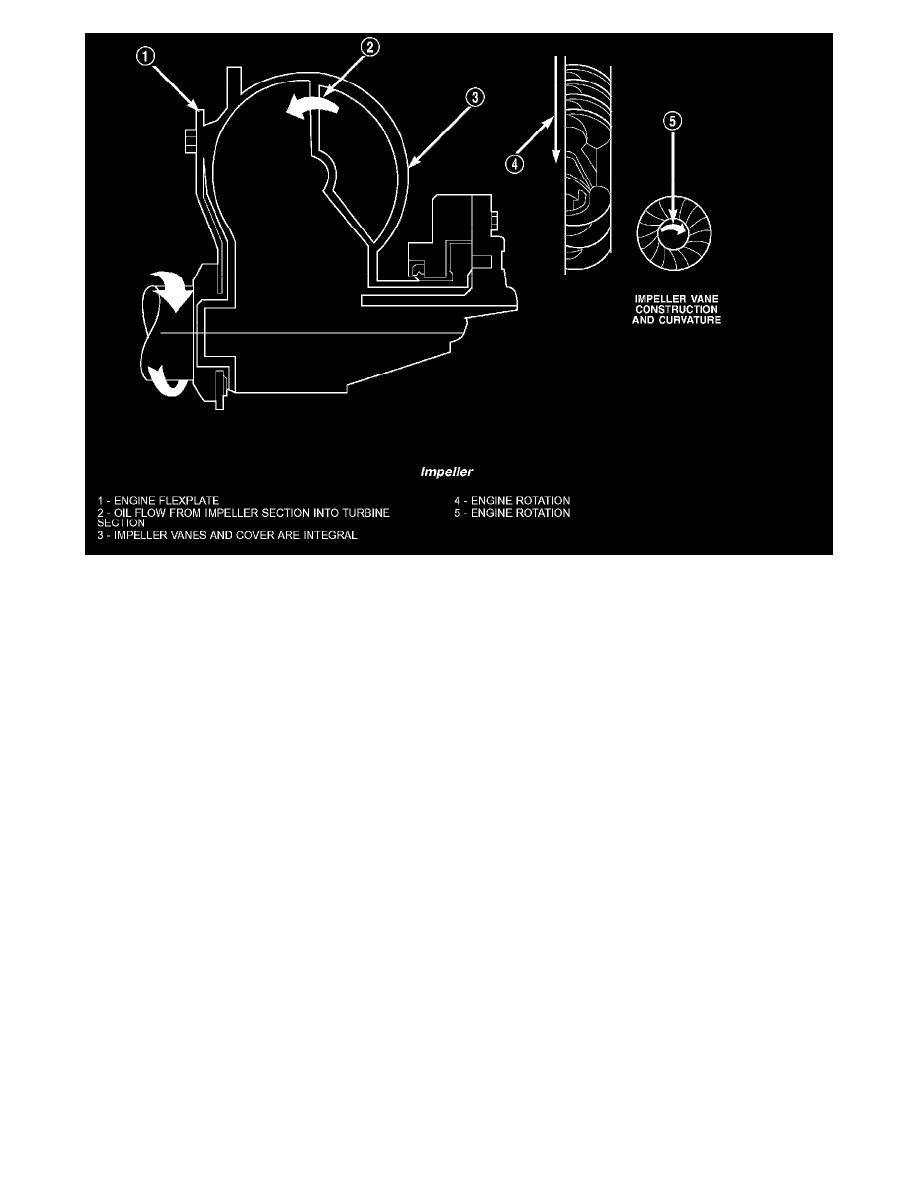 The impeller is an integral part of the converter housing. The impeller consists of curved blades placed radially along the inside of the housing on the
transmission side of the converter. As the converter housing is rotated by the engine, so is the impeller, because they are one and the same and are the
driving members of the system.
TURBINE
< PREV PAGE
NEXT PAGE >