< PREV PAGE
NEXT PAGE >
Commander 4WD V8-4.7L VIN N (2006)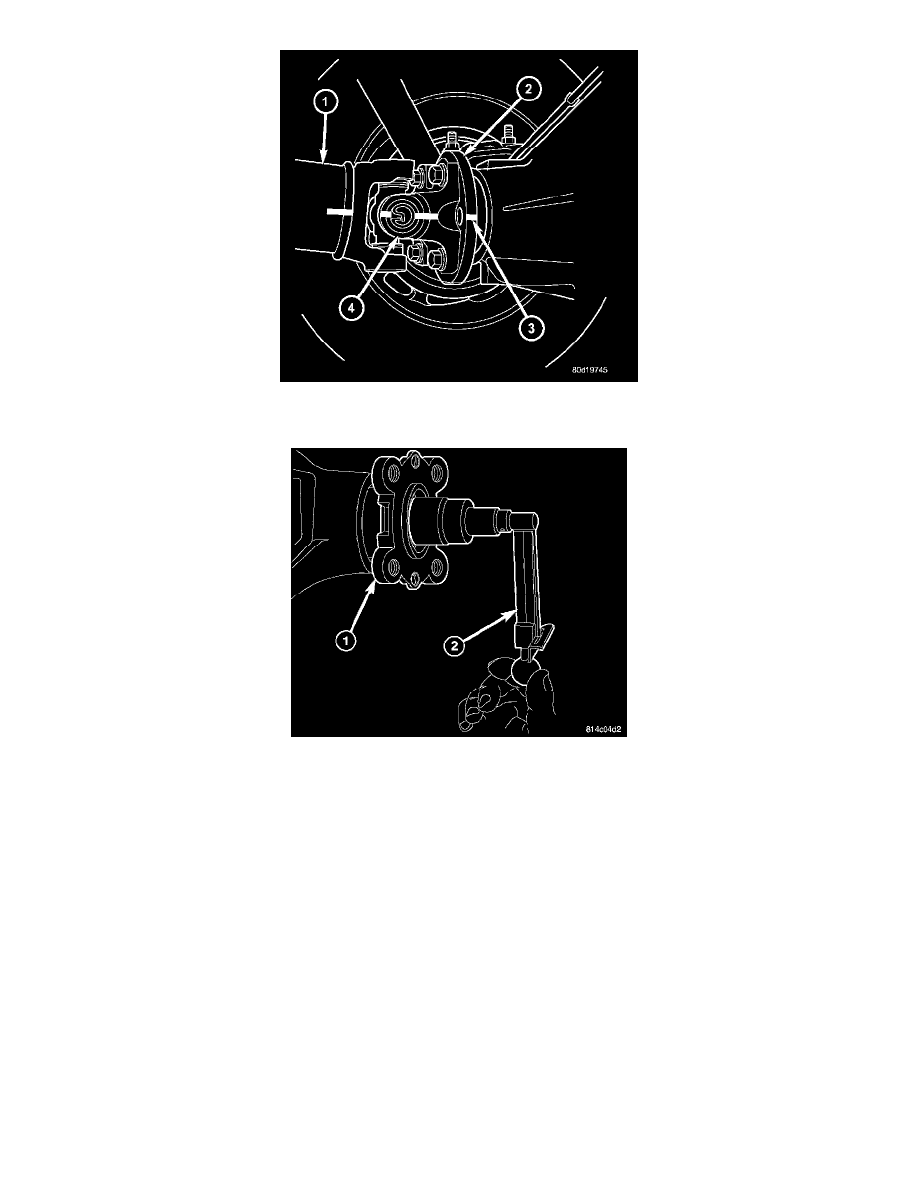 1. With vehicle in neutral, position vehicle on hoist.
2. Mark a reference line across the axle flange (3) and propeller shaft flange (4).
3. Remove propeller shaft
4. Remove brake calipers and rotors to prevent any drag.
5. Rotate flange three or four times and verify flange rotates smoothly.
6. Measure torque to rotating pinion flange (1) with a inch pound torque wrench (2). Record reading for installation reference.
7. Hold pinion flange with Wrench C-3281 and remove pinion nut and washer.
8. Remove flange with two jaw puller.
9. Remove pinion seal with a seal puller or slide-hammer mounted screw.
INSTALLATION
< PREV PAGE
NEXT PAGE >