< PREV PAGE
NEXT PAGE >
Commander 4WD V8-4.7L VIN N (2006)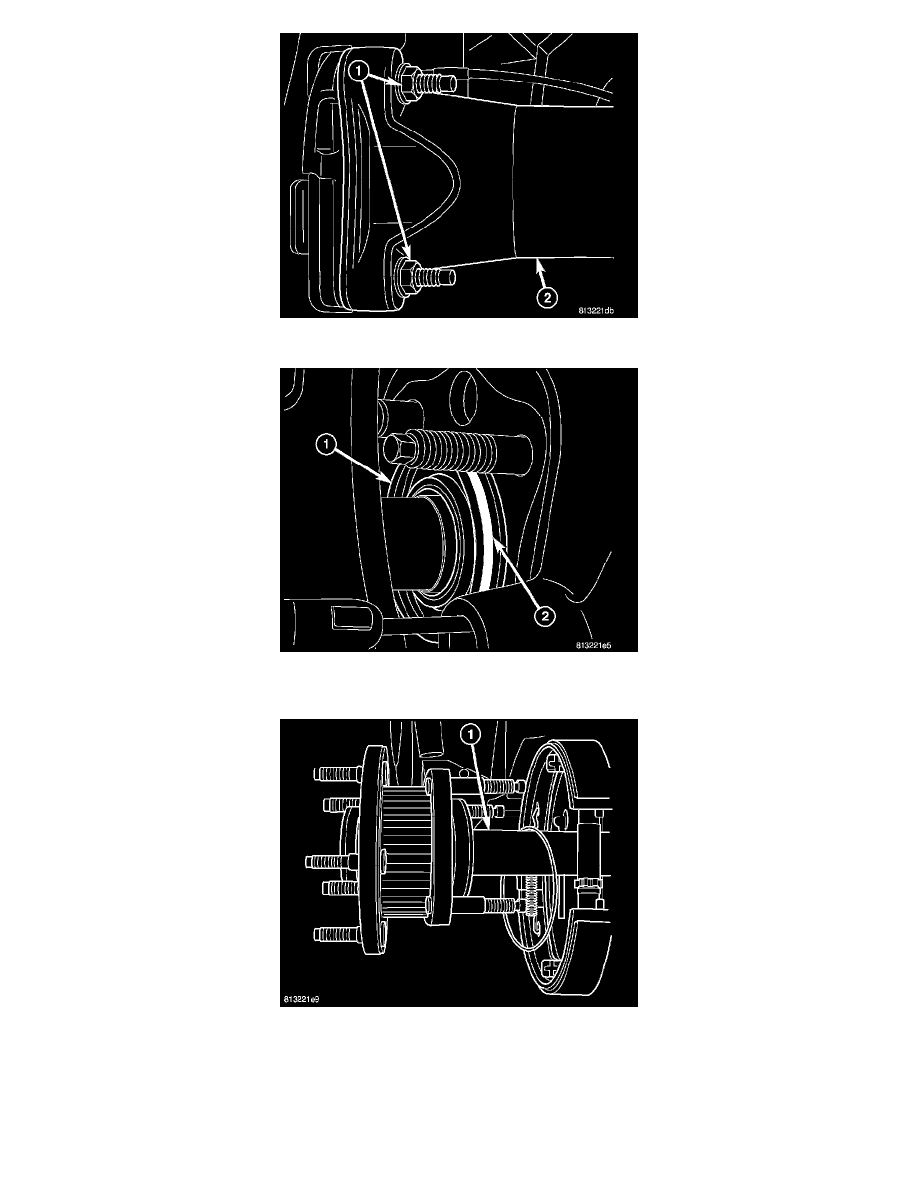 5. Remove axle flange nuts (1) from axle (2).
6. Pull axle shaft and backing plate out of axle tube until axle bearing (1) is exposed.
7. Remove O-ring (2) from the axle bearing.
8. Slide axle shaft (1) from axle tube and backing plate.
9. Tap axle shaft out of the bearing and axle flange through the plug hole with a hammer and brass drift.
INSTALLATION
< PREV PAGE
NEXT PAGE >