< PREV PAGE
NEXT PAGE >
Commander 4WD V8-4.7L VIN N (2006)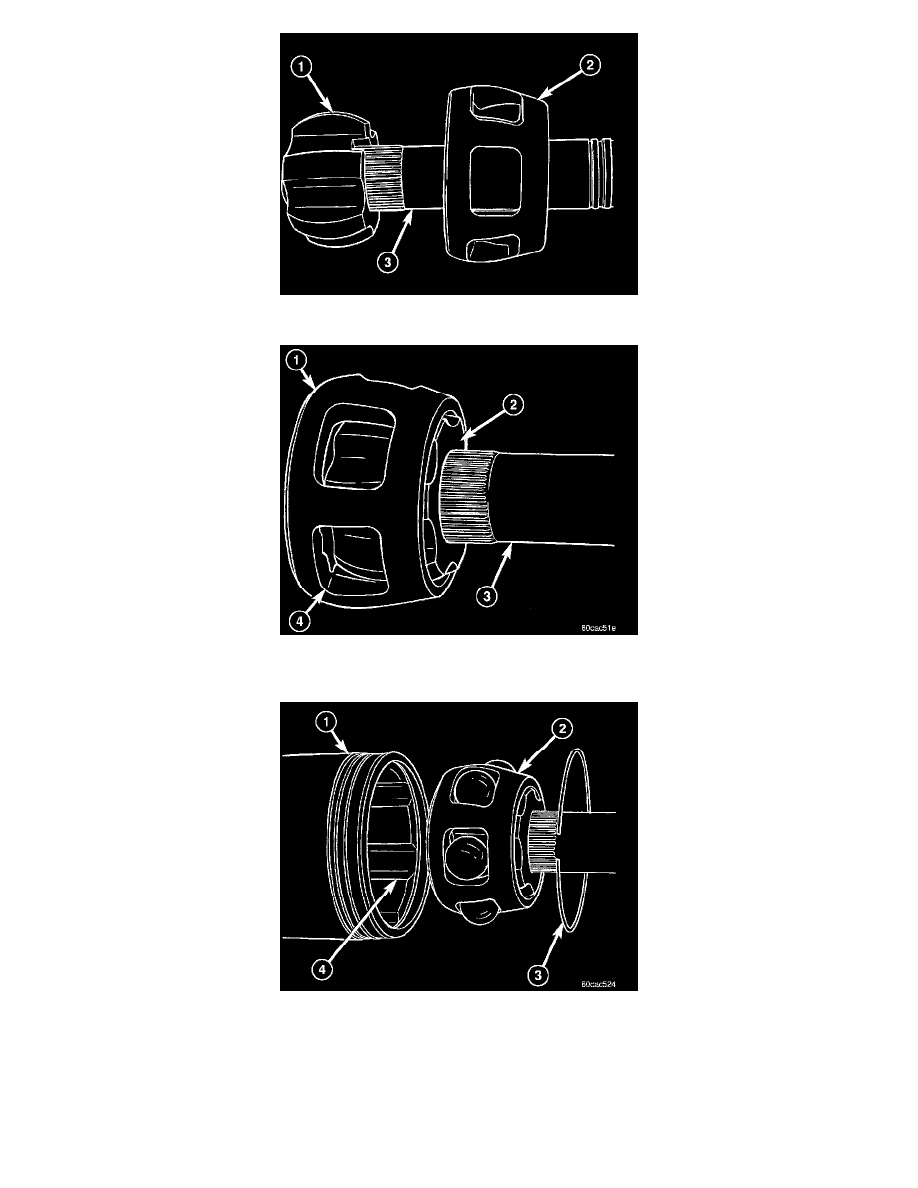 4. Install inner race (1) onto the shaft (3). Verify snap ring has engaged on shaft (3).
5. Align cage (1) with inner race (2) and slide over the race.
6. Turn the cage 300 to align the cage windows (4) with the race (2).
7. Apply grease to the inner race and bearings and install the bearings.
8. Apply grease to the housing bore (4) then install bearing assembly (2) into the housing (1).
9. Install housing snap ring (3) and verify it is seated in the groove.
10. Fill housing and boot with the remaining grease.
11. Slide boot onto the C/V housing into it's original position. Ensure boot is not twisted and remove any excess air.
12. Secure both boot clamps with appropriate installer.
< PREV PAGE
NEXT PAGE >