< PREV PAGE
NEXT PAGE >
Commander 4WD V8-4.7L VIN N (2006)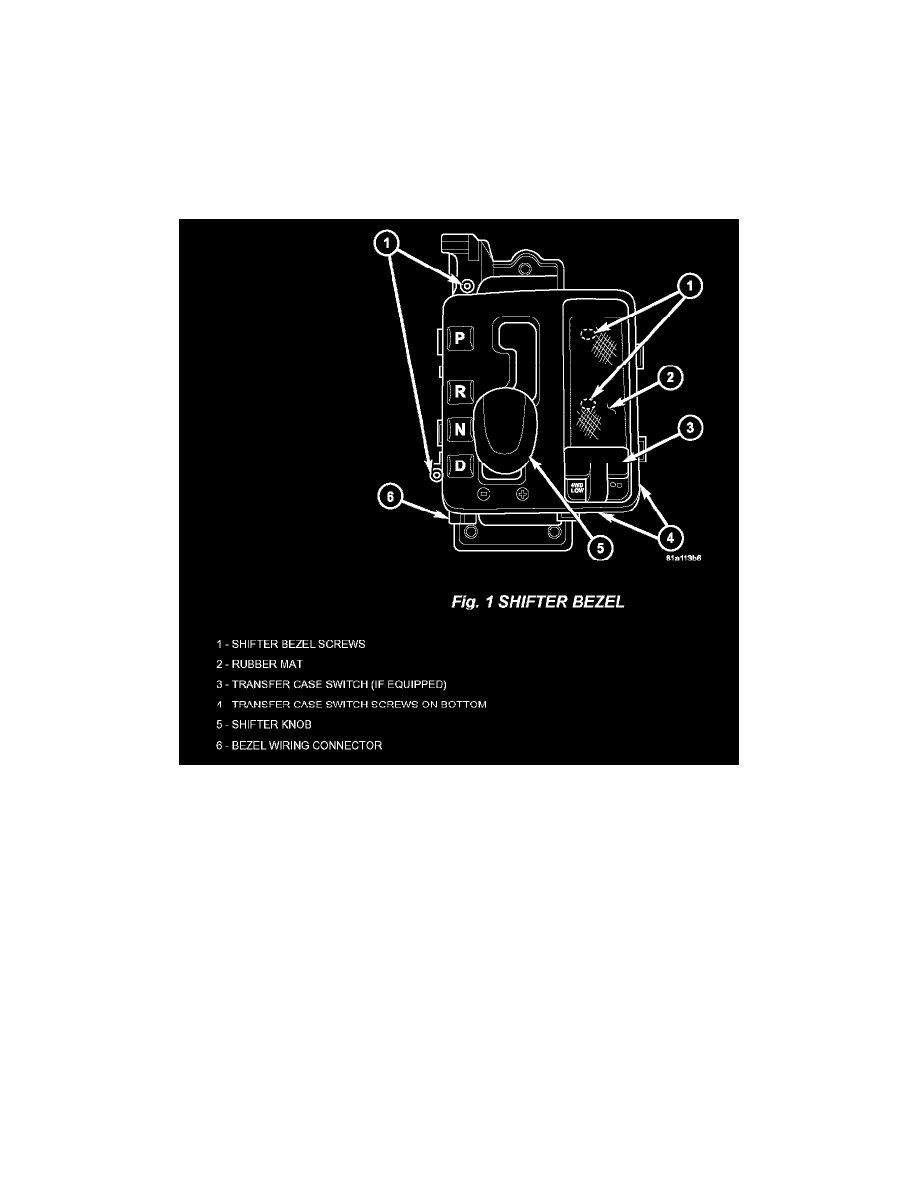 3.
Remove center floor console using the procedures outlined in TechCONNECT 23 - Body>Interior>Floor Console>Removal.
4.
Shifter Knob and Trim Mat Removal.
a.
Turn lower chrome ring of shift knob counter clockwise 90°. Pull the knob and the chrome ring off from the lever.
b.
Using trim stick C-4755 or equivalent, remove the trim mat, (Fig. 1). Use caution not to scratch the trim mat.
5.
Remove The Shifter Bezel.
a.
Disconnect the shifter bezel wiring connector, (Fig. 1)
b.
Use a TX2O torx bit remove the screws out of shifter bezel, (Fig. 1).
c.
If equipped, remove the two bottom screws for Transfer Case (TC) switch using torx bit, and disconnect the TC wiring connector (Fig. 1).
< PREV PAGE
NEXT PAGE >