< PREV PAGE
NEXT PAGE >
Commander 4WD V8-4.7L VIN N (2006)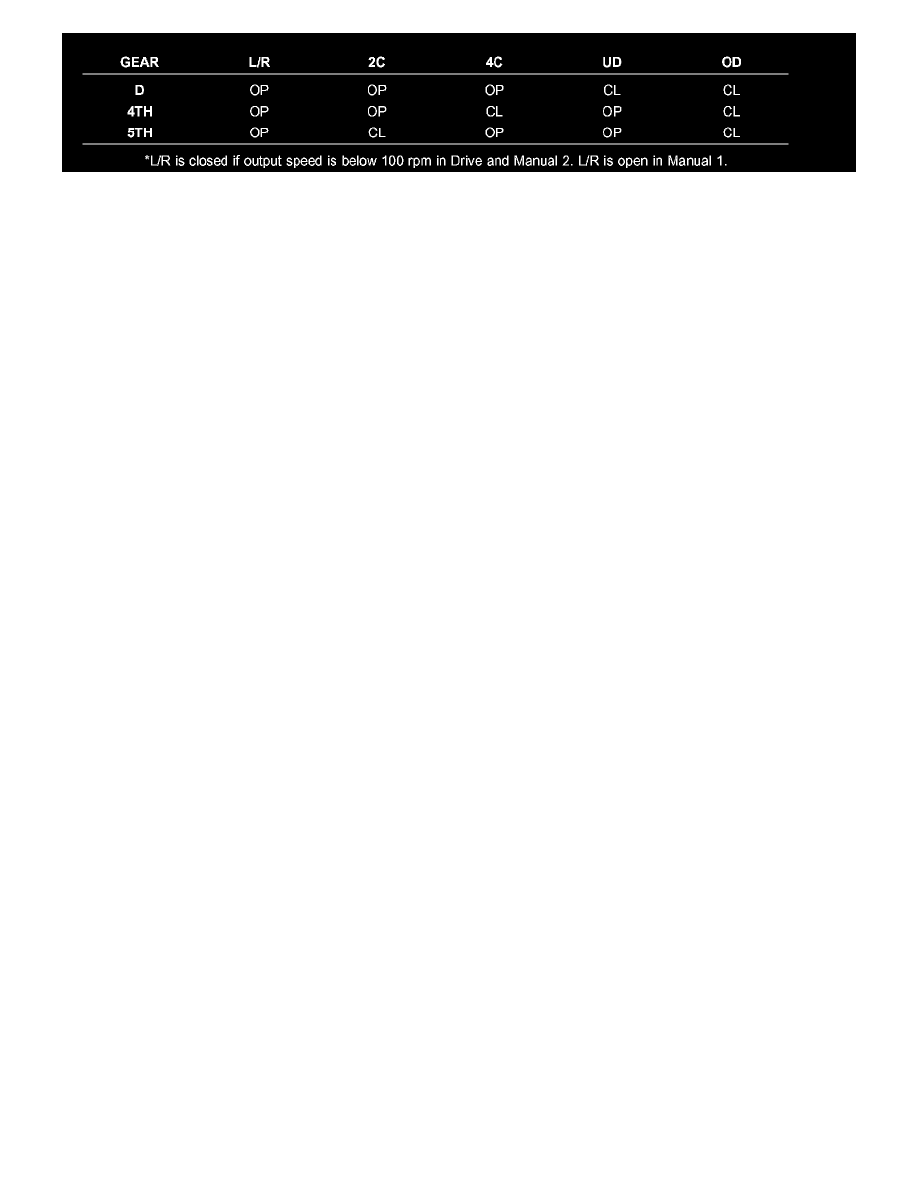 The TCM relies on five pressure switches to monitor fluid pressure in the L/R, 2C, 4C, UID, and OD hydraulic circuits. The primary purpose of these
switches is to help the TCM detect when clutch circuit hydraulic failures occur. The switches close at approximately 23 psi and open at approximately
11 psi, and simply indicate whether or not pressure exists. The switches are continuously monitored by the TCM for the correct states (open or closed)
in each gear as shown in the following chart:
A Diagnostic Trouble Code (DTC) will set if the TCM senses any switch open or closed at the wrong time in a given gear.
< PREV PAGE
NEXT PAGE >