< PREV PAGE
NEXT PAGE >
Compass 2WD L4-2.0L VIN 0 (2007)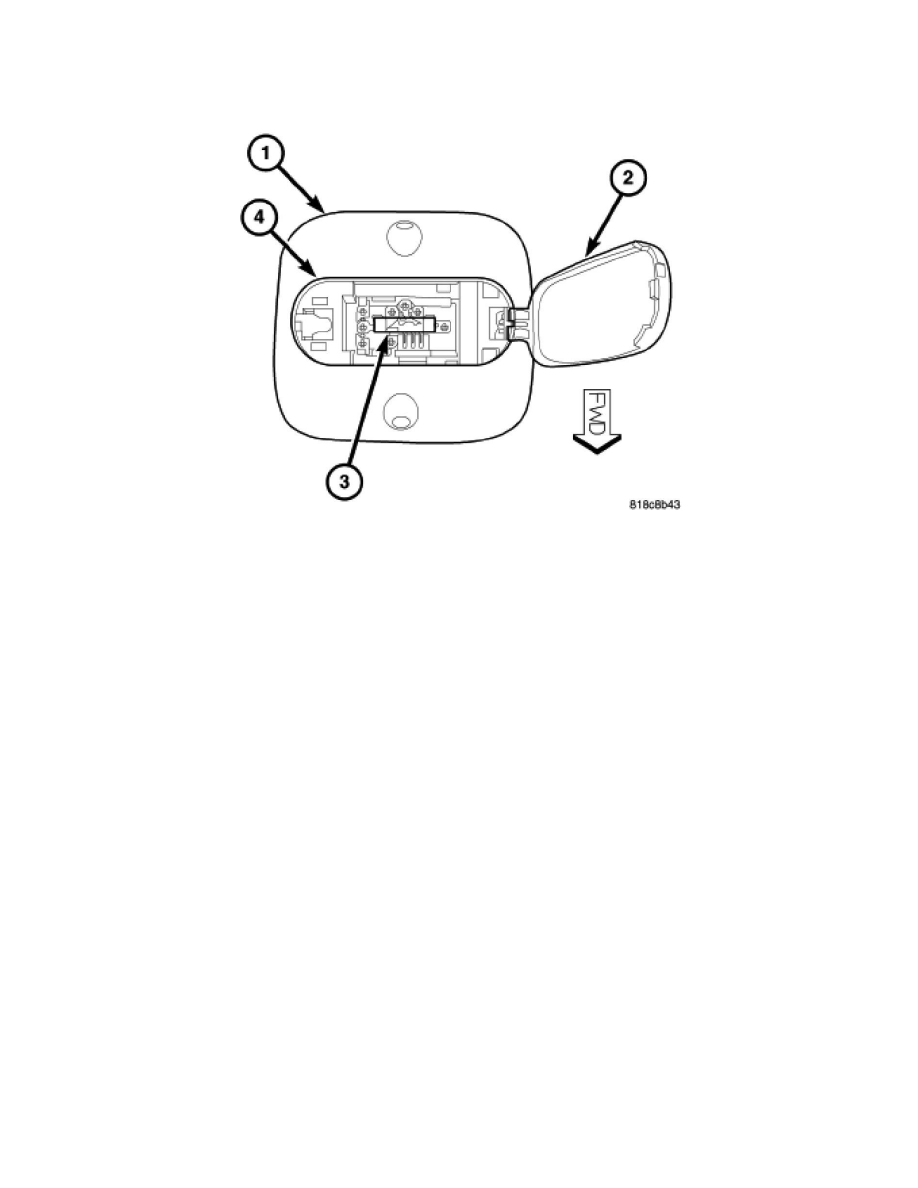 Alarm Module: Service and Repair
Removal
REMOVAL
1. Disconnect and isolate the battery negative cable.
2. Insert the tip of a small flat bladed screwdriver into the notch (4) between the rear dome lamp lens (2) and the housing (1) on the left end of the
lens.
3. Gently pry the end of the lens outward until it unsnaps from the housing.
4. Swing the lens outward until it is perpendicular to the housing.
5. Pull the lens hinge/retainer end of the housing downward slightly from the headliner, then slide the exposed end of the housing away from the
mounting hole far enough to disengage the fixed retainer on the notched end from the headliner.
6. Pull the lamp away from the headliner mounting hole far enough to access and disconnect the wire harness connections from the back of the lamp
and from the Intrusion Transceiver Module (ITM).
7. Remove the ITM from the vehicle.
< PREV PAGE
NEXT PAGE >