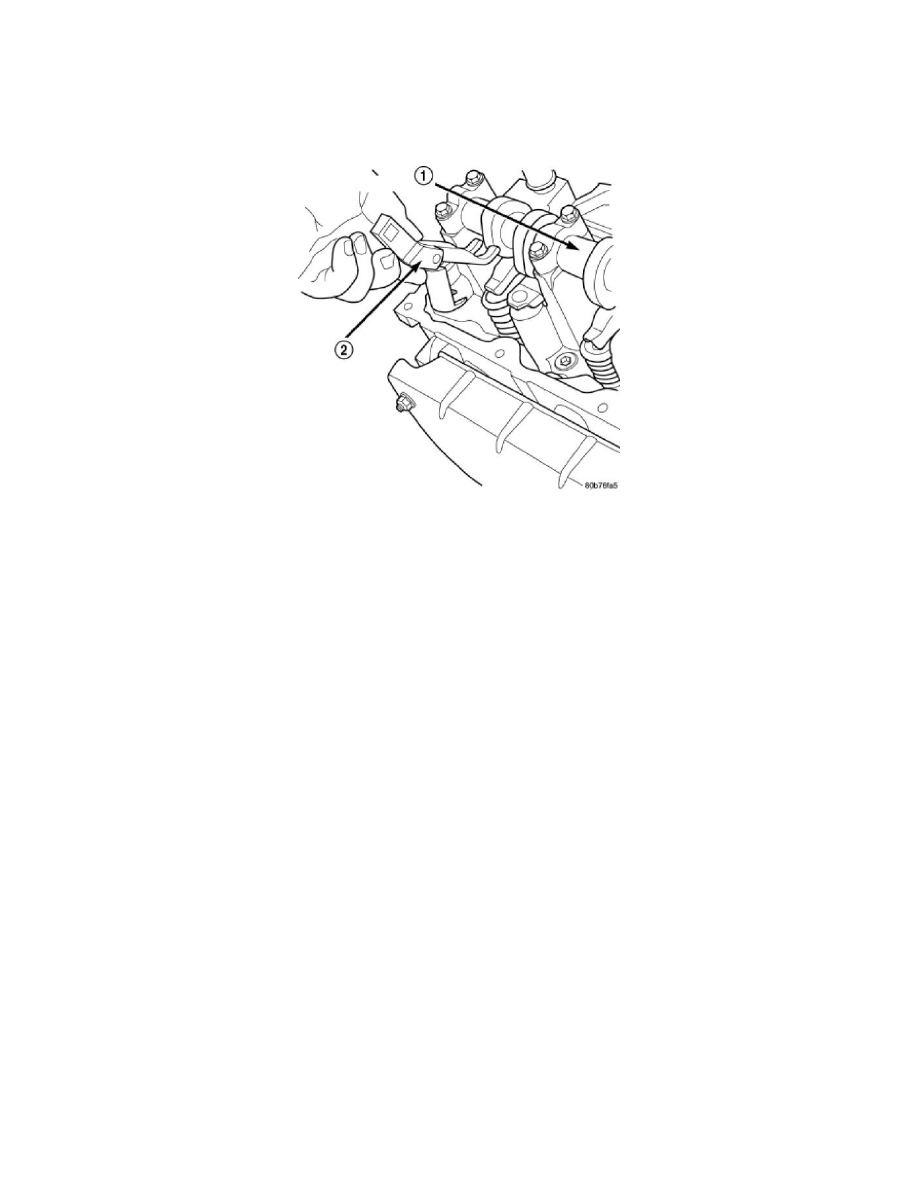 Rocker Arm Assembly: Service and Repair
Installation
INSTALLATION
1. Using the Remover/Installer 8516 (2) press downward on the valve spring and install the rocker arm.
CAUTION: Make sure the rocker arms are installed with the concave pocket over the lash adjusters. Failure to do so may cause severe damage
to the rocker arms and/or lash adjusters.
NOTE: Coat the rocker arms with clean engine oil prior to installation.
2. For rocker arm installation on cylinders No. 4, Rotate the crankshaft until cylinder No. 1 is at BDC intake stroke.
3. For rocker arm installation on cylinder No. 1, Rotate the crankshaft until cylinder No. 1 is at BDC combustion stroke.
4. For rocker arm installation on cylinders No. 3 and No. 5, Rotate the crankshaft until cylinder No. 1 is at TDC exhaust stroke.
5. For rocker arm installation on cylinders No. 2 and No. 6, Rotate the crankshaft until cylinder No. 1 is at TDC ignition stroke.
6. Install the cylinder head cover. See: Cylinder Head Assembly/Valve Cover/Service and Repair/Cylinder Head Cover - Installation