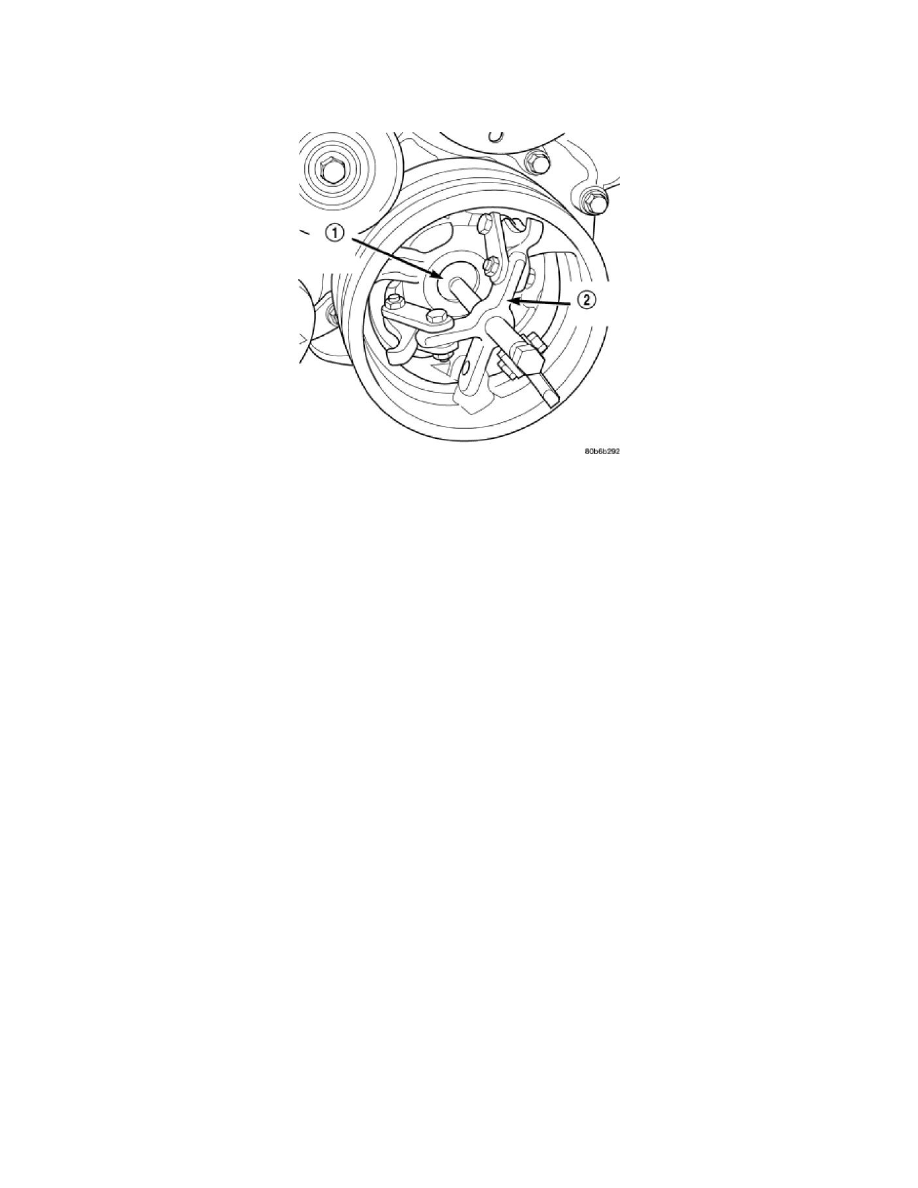 Harmonic Balancer - Crankshaft Pulley: Service and Repair
Vibration Damper - Removal
REMOVAL
1. Disconnect the negative cable from battery.
2. Remove the radiator fan. See: Cooling System/Radiator Cooling Fan/Service and Repair/Removal and Replacement/Radiator Fan - Removal
3. Remove accessory drive belt. See: Drive Belts, Mounts, Brackets and Accessories/Drive Belt/Service and Repair/Accessory Drive Belt - Removal
4. Remove the vibration damper bolt.
5. Remove damper using the Crankshaft Insert 8513A (1) and Three Jaw Puller 1026 (2).