< PREV PAGE
NEXT PAGE >
Grand Cherokee 2WD V6-3.7L (2008)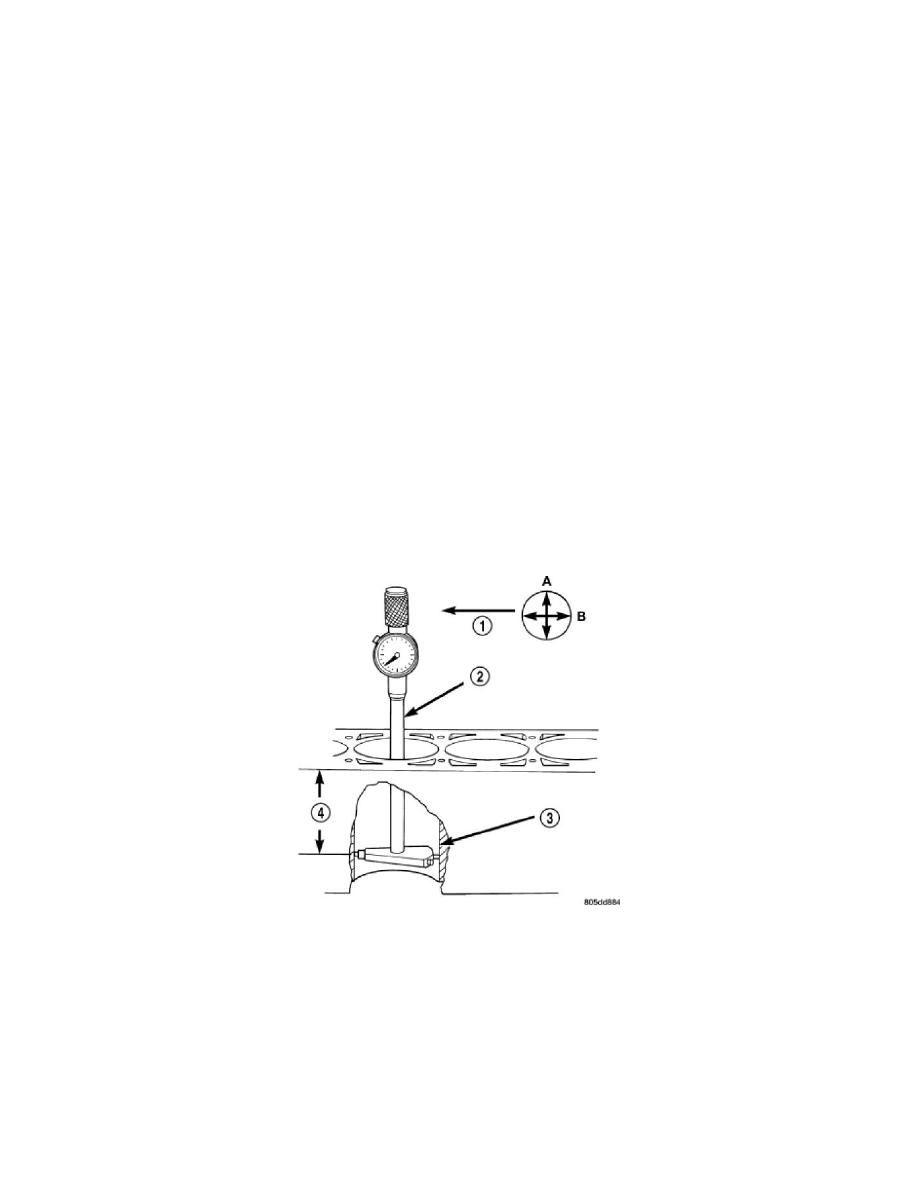 Piston: Procedures
Piston and Connecting Rod - Cleaning
CLEANING
CAUTION: DO NOT use a wire wheel or other abrasive cleaning devise to clean the pistons or connecting rods. The pistons have a Moly
coating, this coating must not be damaged.
CAUTION: DO NOT remove the piston pin from the piston and connecting rod assembly.
1. Using a suitable cleaning solvent clean the pistons in warm water and towel dry.
2. Use a wood or plastic scraper to clean the ring land grooves.
Piston and Connecting Rod - Inspection
INSPECTION
Check the connecting rod journal for excessive wear, taper, and scoring. See: Connecting Rod/Service and Repair/Procedures/Connecting Rod Bearing
Fitting
Check the connecting rod for signs of twist or bending.
Check the piston for taper and out of round shape before it is fitted into the cylinder bore. See: Piston Fitting.
Check the piston for scoring, or scraping marks in the piston skirts. Check the ring lands for cracks and/or deterioration.
Piston Fitting
PISTON FITTING
1. To correctly select the proper size piston, a cylinder bore gauge (2), capable of reading in 0.003 mm (.0001 in.) INCREMENTS is required. If a
bore gauge is not available, do not use an inside micrometer.
2. Measure the inside diameter of the cylinder bore at a point 38.0 mm (1.5 inches) below top of bore (4). Start perpendicular (across or at 90
degrees) to the axis of the crankshaft at point A and then take an additional bore reading 90 degrees to that at point B.
< PREV PAGE
NEXT PAGE >