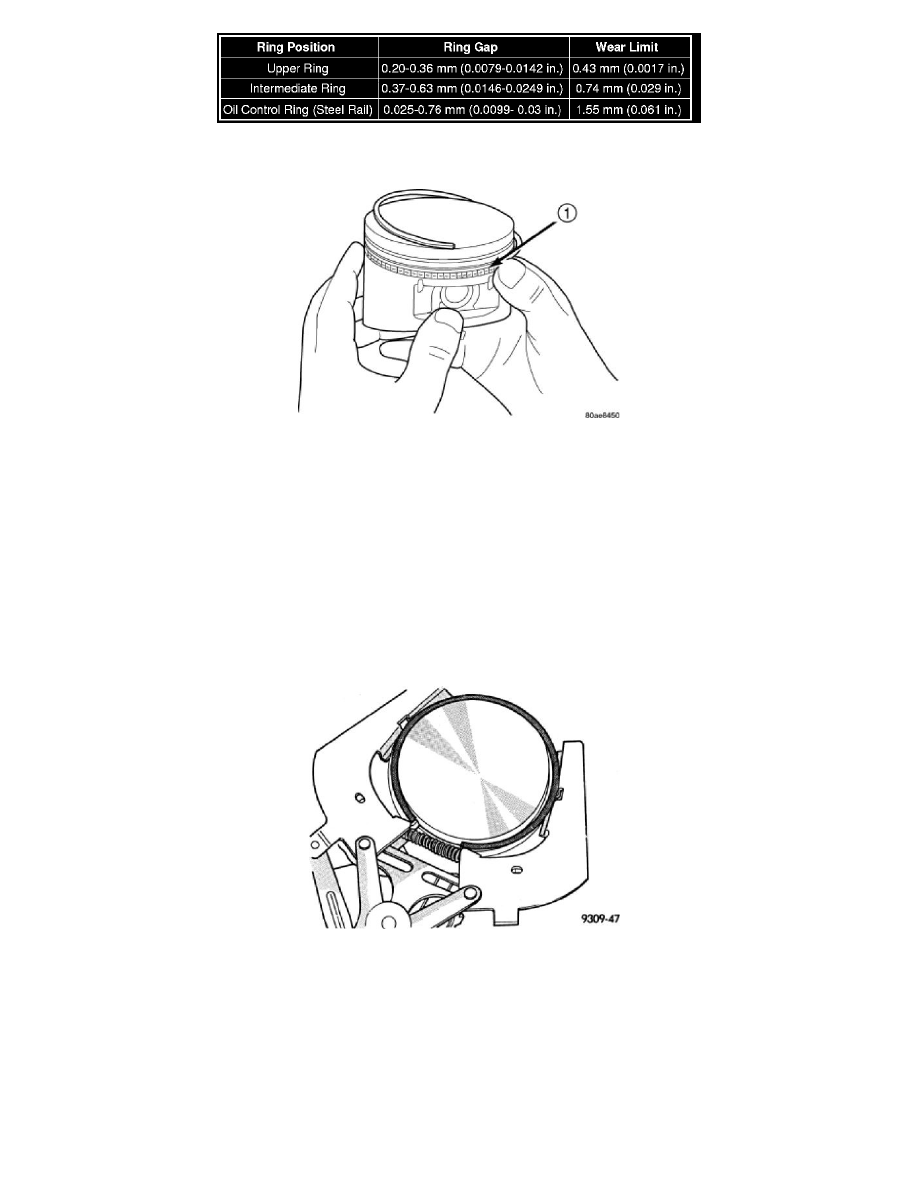 5. Measure the ring side clearance as shown make sure the feeler gauge (1) fits snugly between the ring land and the ring. Replace any ring not within
specification.
6. Rotate the ring around the piston, the ring must rotate in the groove with out binding.
7. The No. 1 and No. 2 piston rings have a different cross section. Ensure No. 2 ring is installed with manufacturers I.D. mark (Dot) facing up,
towards top of the piston.
NOTE: Piston rings are installed in the following order:
-
Oil ring expander.
-
Upper oil ring side rail (1).
-
Lower oil ring side rail.
-
No. 2 Intermediate piston ring.
-
No. 1 Upper piston ring.
8. Install the oil ring expander.
9. Install the upper side rail by placing one end between the piston ring groove and the expander ring. Hold the end firmly and press down the portion
to be installed until side rail is in position. Repeat this step for the lower side rail.
10. Install No. 2 intermediate piston ring using a piston ring installer.
11. Install No. 1 upper piston ring using a piston ring installer.