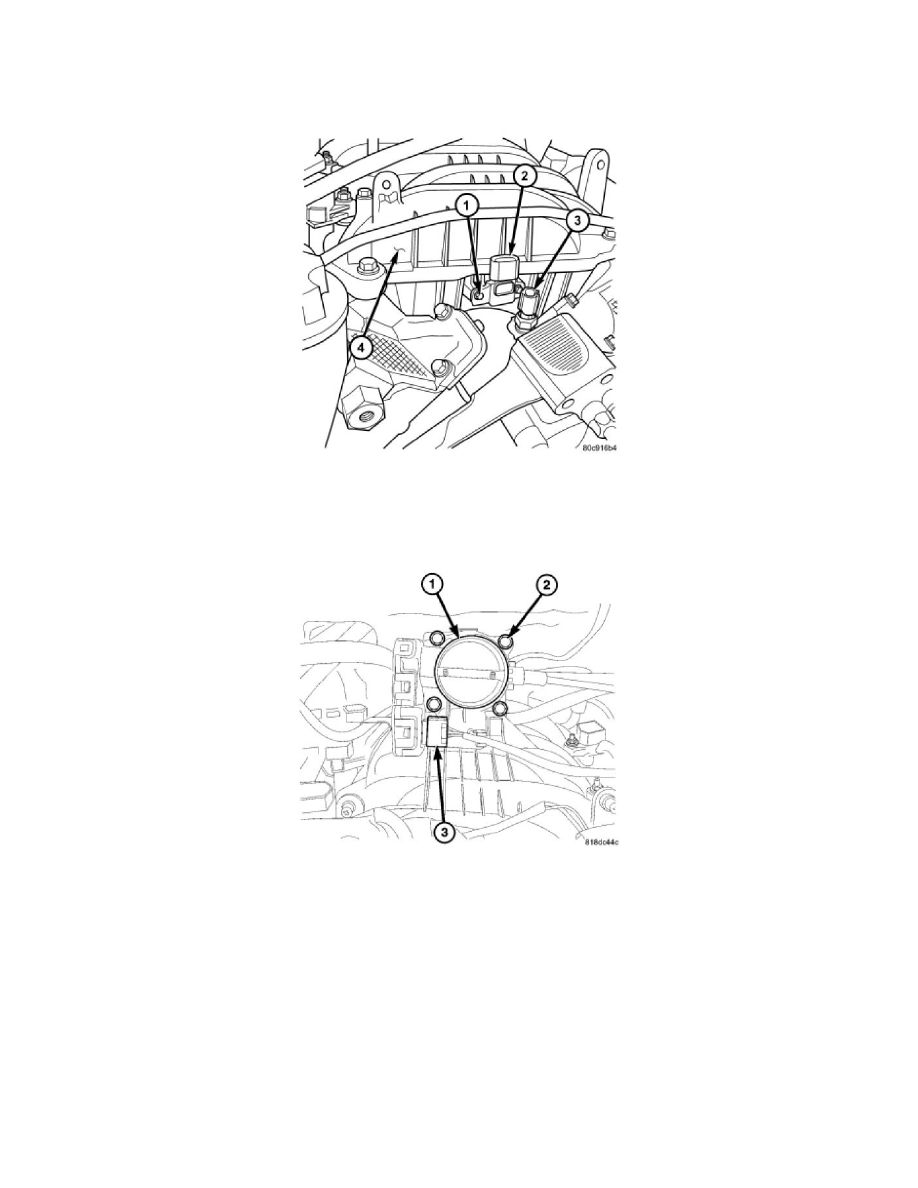 Intake Manifold: Service and Repair
Intake Manifold - Removal
REMOVAL
1. Perform the Fuel System Pressure Release procedure See: Cylinder Head Assembly/Fuel Pressure Release/Service and Repair.
2. Disconnect negative cable from battery.
3. Remove resonator assembly and air inlet hose.
4. Disconnect electrical connectors for the following components:
-
Manifold Absolute Pressure (MAP) Sensor (2)
5. Disconnect vapor purge hose, brake booster hose, positive crankcase ventilation (PCV) hose.
6. Remove the generator See: Starting and Charging/Charging System/Alternator/Service and Repair/Generator - Removal.
7. Remove the air conditioning compressor See: Heating and Air Conditioning/Compressor HVAC/Service and Repair/A/C Compressor - Removal.
8. Disconnect the ETC connector from the throttle body (3).