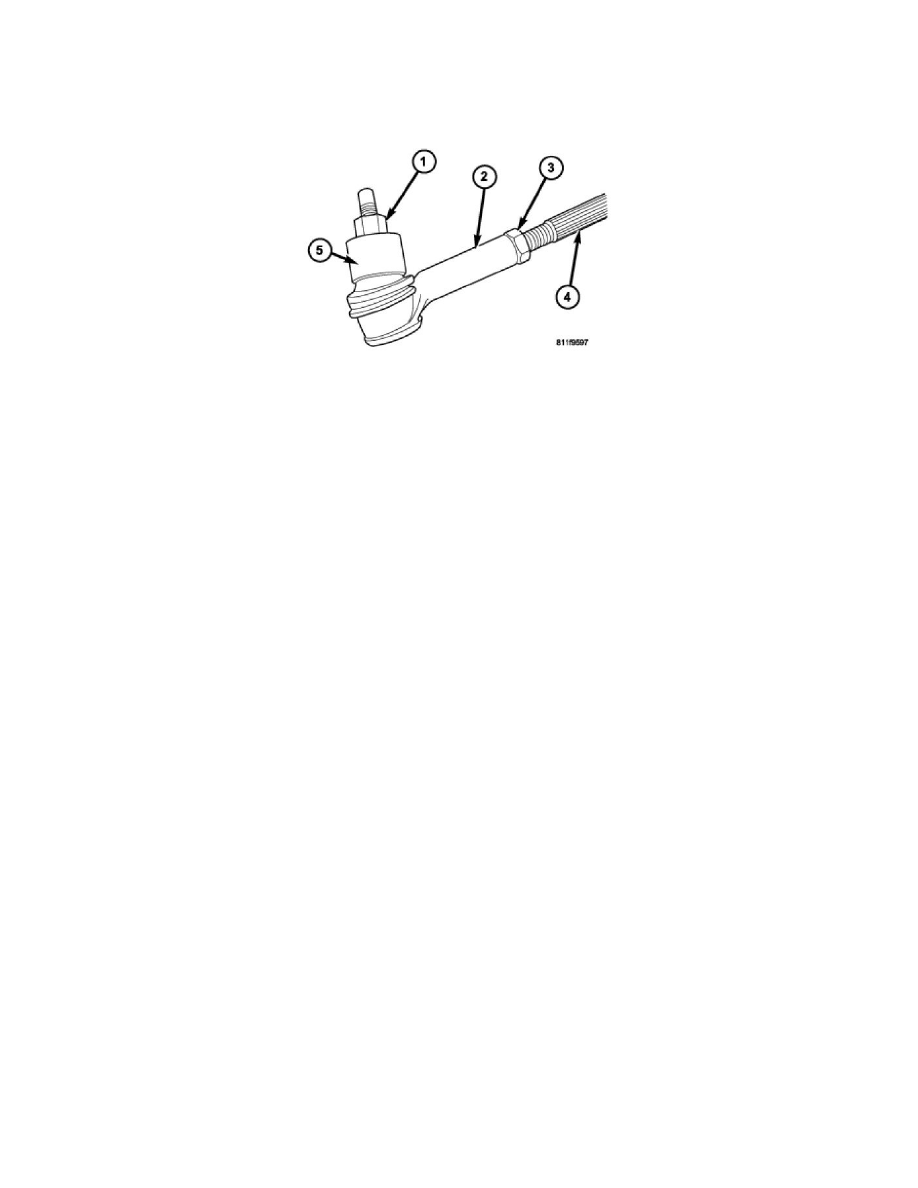 Alignment: Service and Repair
Toe Adjustment
TOE ADJUSTMENT
The wheel toe position adjustment is the final adjustment.
1. Start the engine and turn wheels both ways before straightening the wheels. Secure the steering wheel with the front wheels in the straight-ahead
position.
2. Loosen the tie rod jam nuts (3).
NOTE: Each front wheel should be adjusted for one-half of the total toe position specification. This will ensure the steering wheel will be
centered when the wheels are positioned straight-ahead.
3. Adjust the wheel toe position by turning the inner tie rod (4) as necessary.
4. Tighten the tie rod jam nut (3) to 75 Nm (55 ft. lbs.).
5. Verify the specifications.
6. Turn off engine.