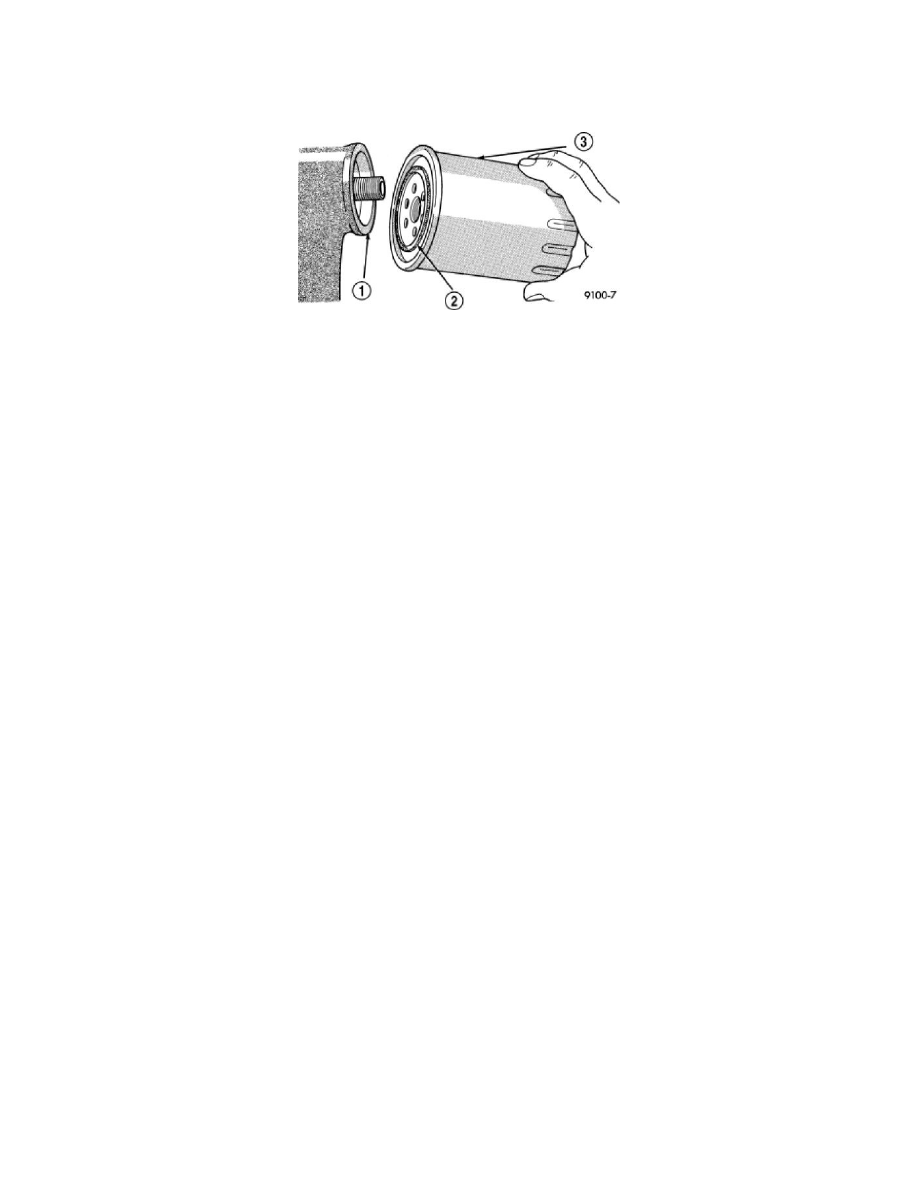 Oil Filter: Service and Repair
Installation
INSTALLATION
1. Lightly lubricate oil filter gasket (2) with clean engine oil.
2. Thread filter onto adapter nipple. When gasket makes contact with sealing surface (1), hand tighten filter (3) one full turn, do not over tighten.
3. Add oil, verify crankcase oil level and start engine. Inspect for oil leaks.