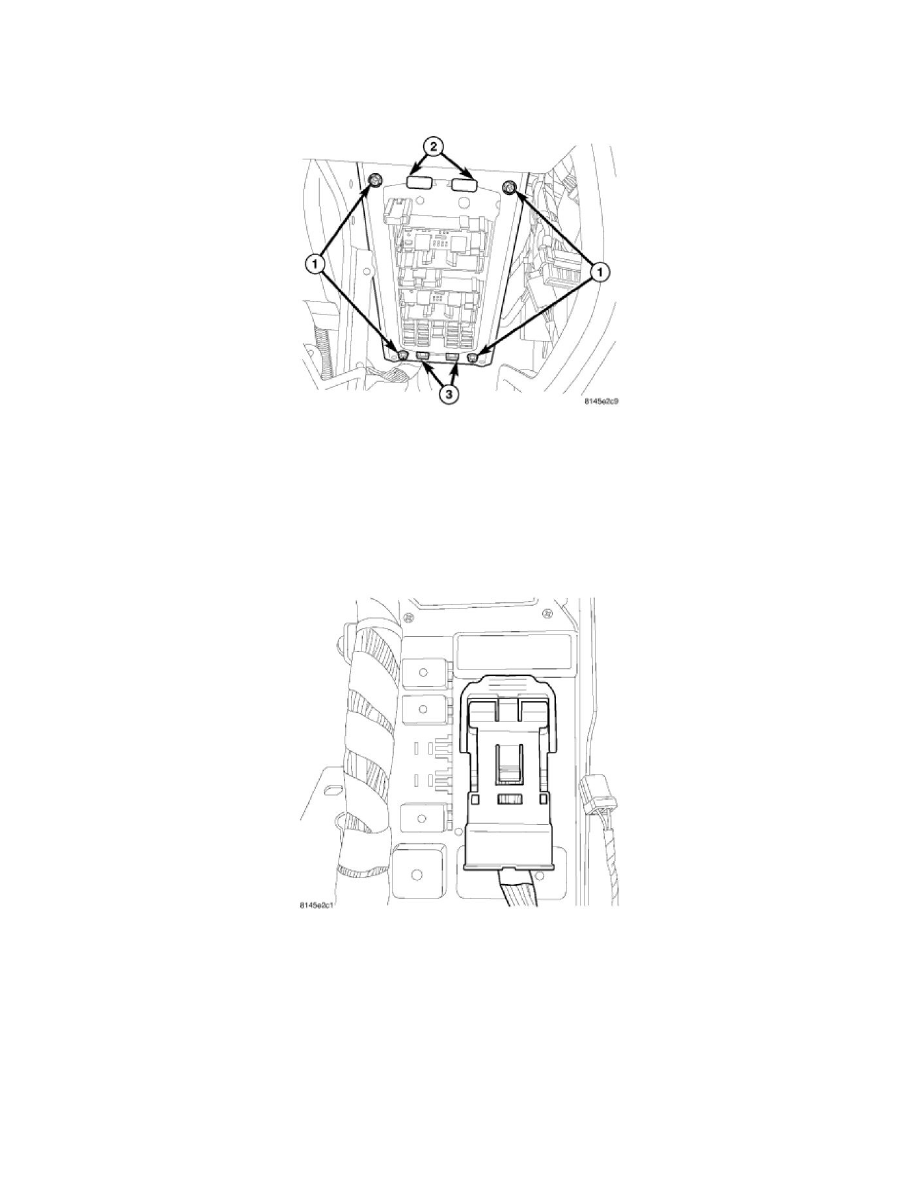 Fuse Block: Service and Repair
Installation
INSTALLATION
NOTE: If the Junction Block (JB) is being replaced with a new unit, be certain to transfer each of the fuses, circuit breakers and relays from
the inoperative JB to the proper cavities of the replacement JB. Refer to Junction Block in Wiring Diagrams for the location of complete circuit
diagrams and cavity assignments for the JB.
1. Position the JB into its mounting location on the JB mounting bracket.
2. Align the two lower retaining tabs (3) with the slots in the bottom of the bracket.
3. Align the snap clips (2) at the top of the JB with the mounting slots in the top of the bracket.
4. Grasp the JB firmly with both hands and push it into the bracket to engage the two snap clips (2) that secure the top of the JB.
5. Install and tighten the four screws (1) that secure the JB to the mounting bracket. Tighten the screws to 2 Nm (20 in. lbs.).
6. Reconnect the top side wire harness connector to the connector receptacle on the JB.