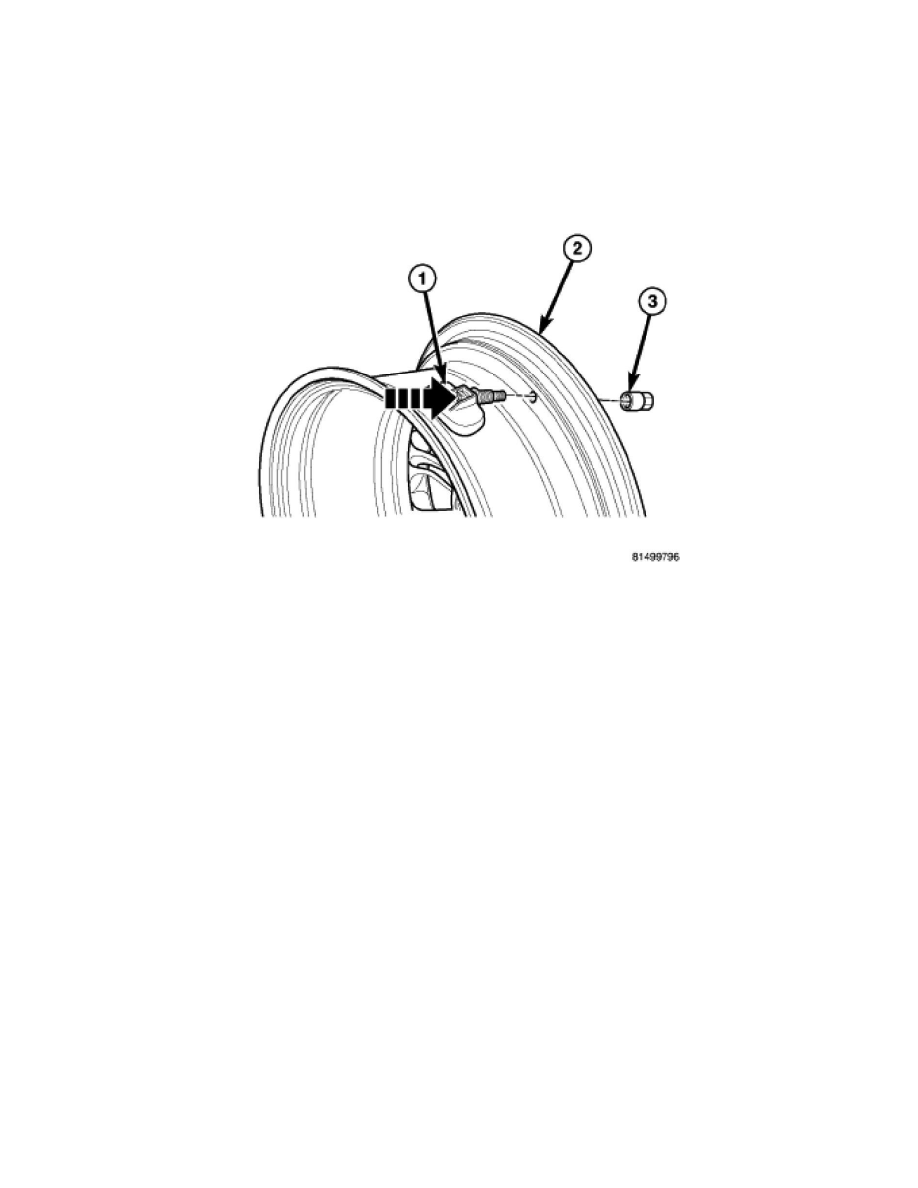 Tire Pressure Sensor: Service and Repair
Removal
REMOVAL
1. Raise and support vehicle.
2. Remove the tire and wheel assembly See: Service and Repair/Removal and Replacement.
CAUTION: The cap used on this valve stem contains an O-ring seal to prevent contamination and moisture from entering the valve stem.
Retain this valve stem cap for reuse. Do not substitute a regular valve stem cap in its place.
CAUTION: The valve stem used on this vehicle is made of aluminum and the core is nickel plated brass. The original valve stem core must be
reinstalled and not substituted with a valve stem core made of a different material. This is required to prevent corrosion in the valve stem
caused by the different metals.
3. Let the air out of the tire.
4. Remove the nut (3).
5. Push the sensor into the tire (1) (so the sensor is loose inside the tire).
6. Remove the tire from the rim.
7. Retrieve the sensor (1) from the tire.