< PREV PAGE
NEXT PAGE >
Grand Cherokee 2WD V6-3.7L (2008)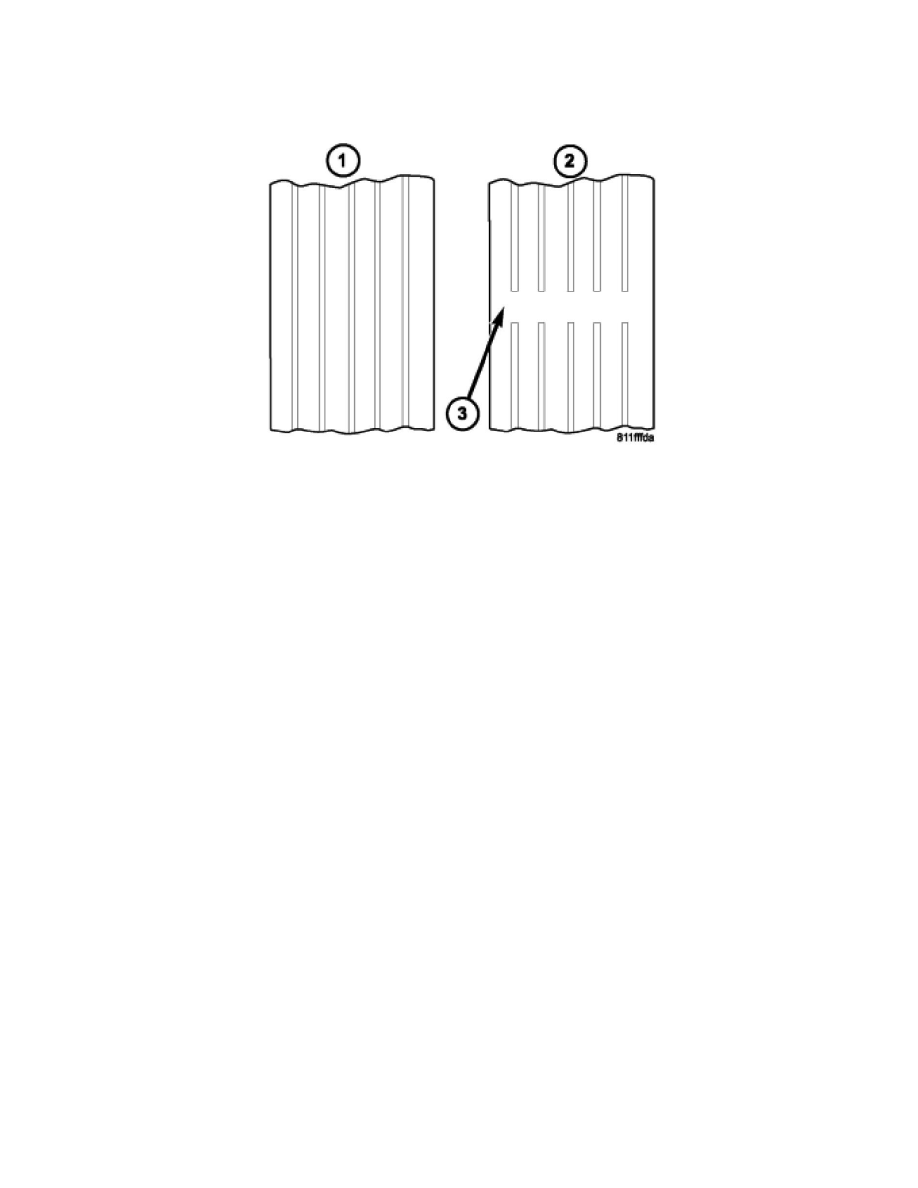 Tires: Testing and Inspection
Tread Wear Indicators
TREAD WEAR INDICATORS
Tread wear indicators (3) are molded into the bottom of the tread grooves. When tread depth is 1.6 mm (1/16 in.), the tread wear indicators (3) will
appear as a 13 mm (1/2 in.) band.
Tire replacement is necessary when indicators appear in two or more grooves or if localized balding occurs.
< PREV PAGE
NEXT PAGE >