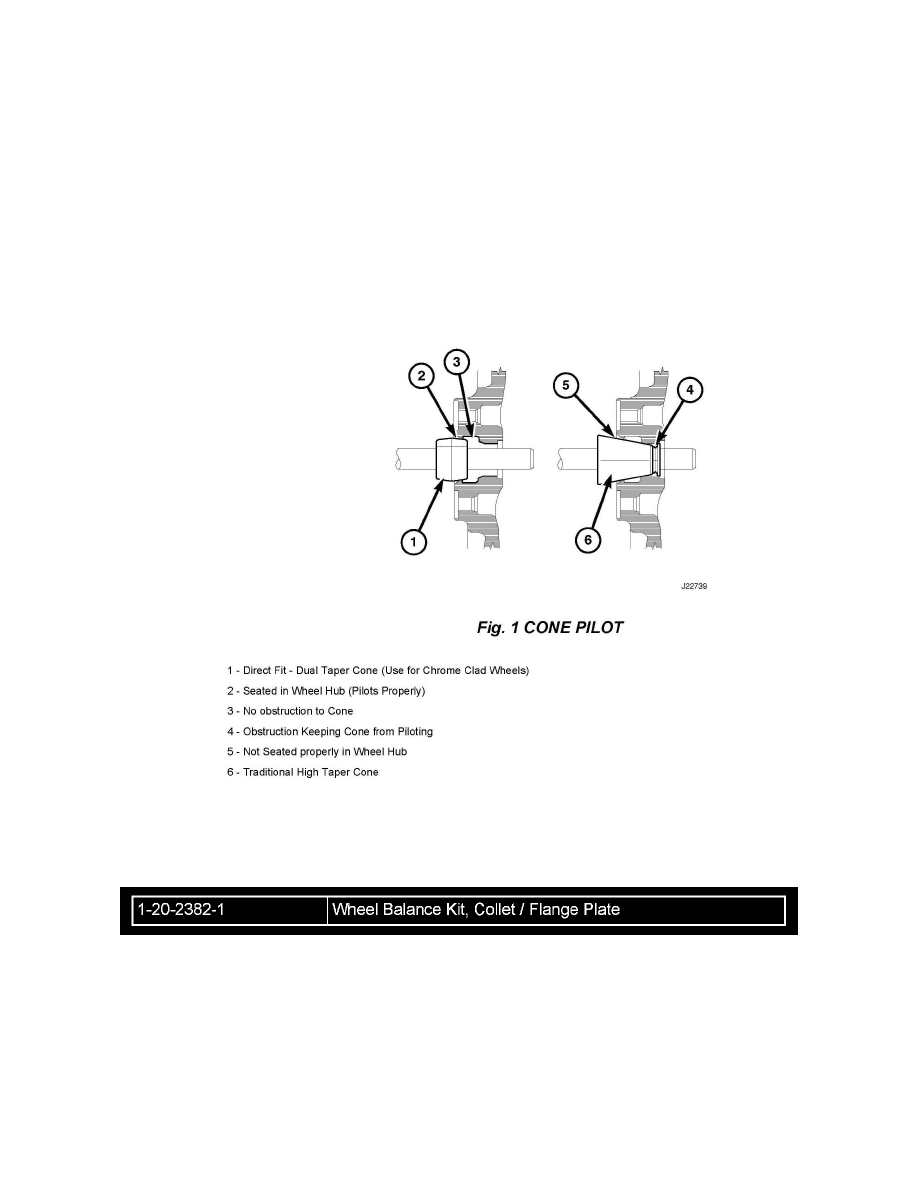 2008 - 2010
(RI)
Town & Country/Grand Voyager (International
Markets)
2005 - 2010
(WH)
Grand Cherokee (International Markets)
2005-2010
(WK)
Grand Cherokee
2006 - 2010
(XH)
Commander (International Markets)
2006 - 2010
(XK)
Commander
NOTE: 
This information applies to any model equipped with Chrome Clad Wheels.
DISCUSSION:
Models equipped with Chrome Clad wheels require specific piloting on balance equipment to properly center the wheel and prevent damage to the
chrome clad surface. The chrome cladding is not removable or replaceable and has cladding tabs that extend into the wheel bore. Traditional high-taper
cones will come into contact with the cladding tabs rather than properly seat on the hub bore chamfer. Many modern aluminum wheel designs cannot be
mounted with traditional cones. Direct-Fit Collets should be used to properly mount clad wheels on balance equipment (Fig 1).
SPECIAL TOOLS/EQUIPMENT REQUIRED:
NOTE:
This kit includes the adapters for all Dodge, Chrysler & Jeep models with clad wheels. Individual adapters for specific wheel sizes can be ordered
separately. To order a kit or individual adapters, contact Pentastar Service Equipment @ 1-800-223-5623.
POLICY:
Information Only
Disclaimer:
This bulletin is supplied as technical information only and is not an authorization for repair.